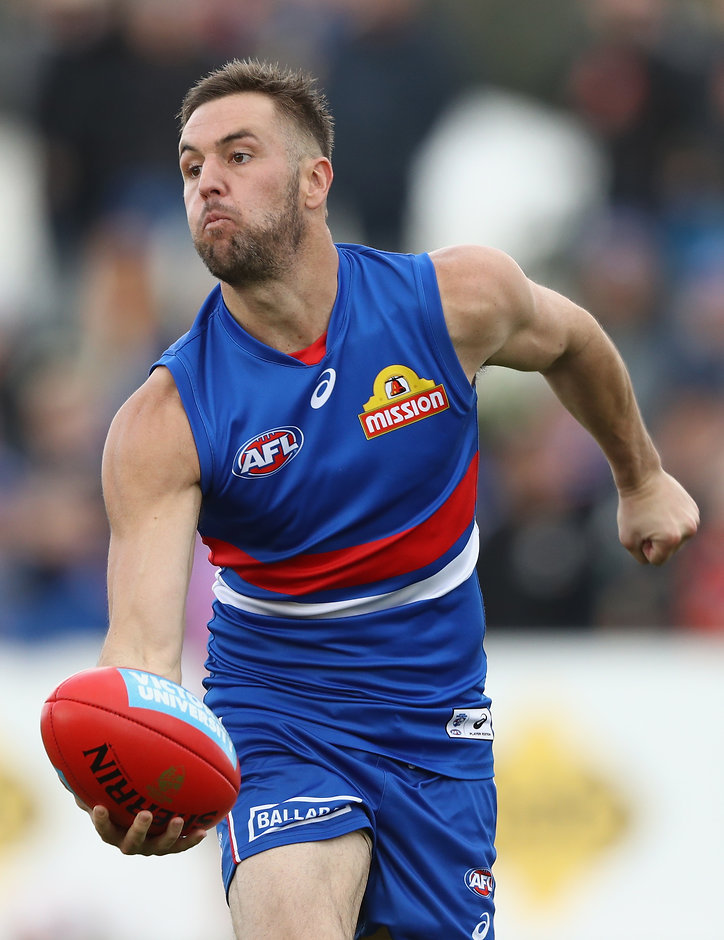 MATT Suckling will play his 150th game on Friday night when the Western Bulldogs take on Adelaide, and the veteran admits it's been a "rollercoaster" ride to get there.
Suckling waited for two years on Hawthorn's rookie list to make his debut back 2009, played in a losing grand final and then missed selection in two other season deciders due to injury (2013 and 2016), but on the flipside he has played in two flags with the Hawks, experienced 14 finals and represented Australia in International Rules.
Now in the twilight of his mixed-bag career, Suckling looks back fondly on what he's achieved at the Hawks and Bulldogs.
"I probably haven't reflected on (the milestone) too much yet, but it's probably something I didn't think I'd get once I started my career," Suckling told AFL.com.au.
"I got delisted (at Hawthorn) in my first couple of years and then had some success.
"I did my ACL (in 2013) and had to miss the whole year, watch the boys play in a grand final and then change clubs, which was hard also.
"Having an Achilles injury and watching the (Bulldogs) play in the 2016 Grand Final as well was also hard, but it does build some resilience as you get older.
"150 games is a special achievement and probably once I'm done, I'll be able to reflect and be pretty proud of what I've achieved so far."
Suckling credits great mentors in helping get him where he is today, with several senior coaches around the AFL having influence on the player and person he's become.
Luke Beveridge was pivotal in luring the left footer to the Dogs as a free agent at the end of 2015 after the two built a strong rapport in their time together at Waverley Park.
"I spent three years with 'Bevo' as my backline coach (at Hawthorn), and he was one of the main reasons to come across to the Dogs, because we have such a great relationship," Suckling said.
"I've been really fortunate in my career, as Alistair Clarkson was a great coach, I had Chris Fagan and Brendan Bolton (as assistant coaches), and Andrew Russell, the fitness coach (at Hawthorn).
"I sat next to Jordan Lewis and Sam Mitchell for eight years, so it's hard to put a foot wrong sitting between those two. They've taught me a lot as well."
Being guided by those influential figures has Suckling well equipped to be a leader in his own right, and he's needed to, as he's been the oldest player for the Dogs in every game this season with stalwarts Dale Morris and Liam Picken sidelined through injury.
"It's been really refreshing to be one of the oldest. It's probably weird to say that, but I've really enjoyed the responsibility," Suckling said.
"In my first few years at Hawthorn I had so many great leaders to teach me, and I've really enjoyed the opportunity to be one of the oldest now and hopefully there's a few more years left and I can continue to grow in that area."