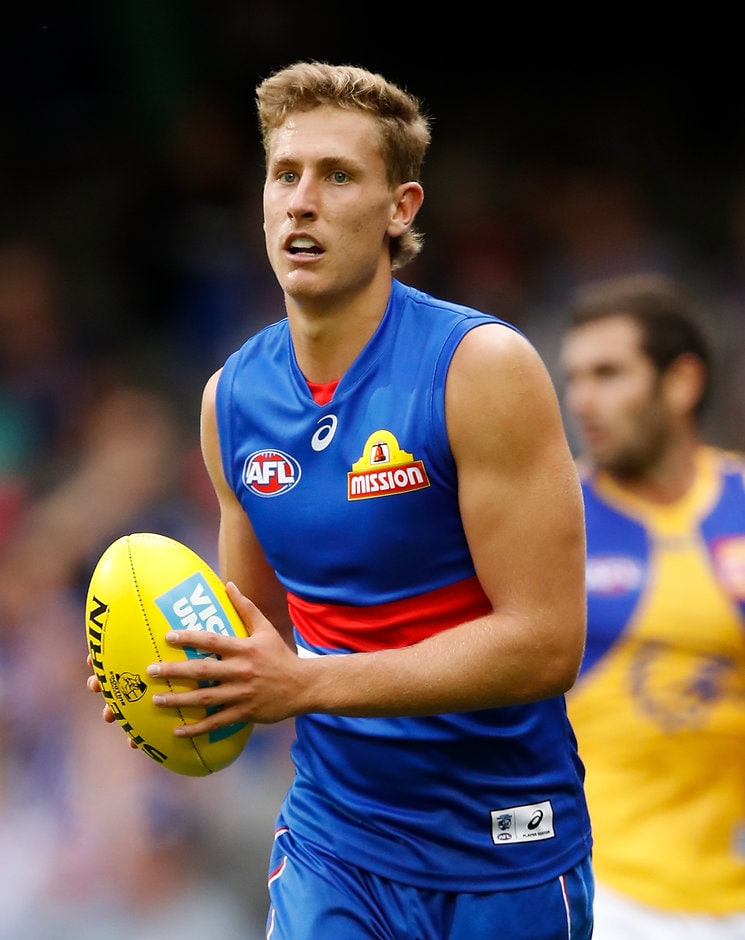 WESTERN Bulldog defender Aaron Naughton has extended his stay at 'the Kennel' after an impressive start to his debut season.
The 18-year-old, drafted from Western Australia, has re-signed until the end of 2020, adding one year to his initial two-year draft contract.
Debuting in round one, Naughton played the first eight matches of the season before missing the past four matches with an ankle injury.
His signature now means 12 of the top 13 players selected in the 2017 NAB AFL Draft have put pen to paper (Fremantle's in-form Adam Cerra is the missing name).
Bulldogs list and recruiting manager Sam Power said it was important to secure the former Peel Thunder defender.
"We had no hesitation in working on a contract extension for Aaron, and we're excited to get it locked away at this point of his debut season," Power said.
"The way he has tackled the task of integrating into the club, working hard on the training track, winning a spot in the team and holding his own against some of the best forwards in the competition has been very impressive."
Naughton was taken at pick nine in the 2017 NAB AFL Draft.