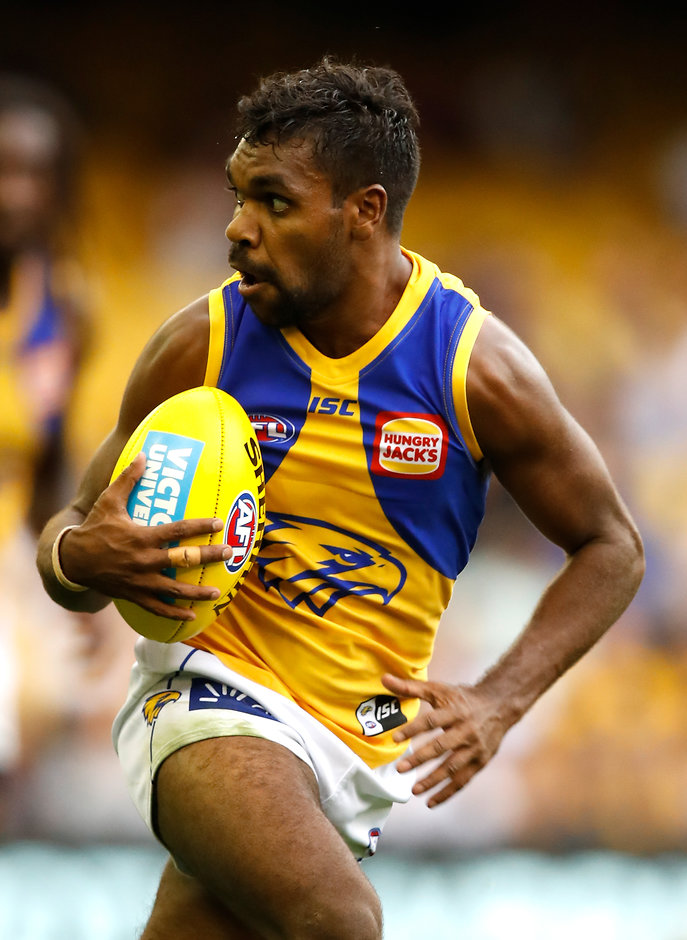 AMID a flurry of deals completed on the final day of last year's trade period, a swap of future draft picks between West Coast and Gold Coast perhaps drew the most scepticism.
As part of the package, a new-look Eagles side that lost six players to retirement at the close of last season gave up a future first-round selection for a host of second-round picks from the Suns.
At the time, many questioned why a West Coast team anticipated to drop down the ladder in 2018 would trade away a lucrative draft pick for any amount of second-round selections.
However, the result appears a deal that could turn into a draft bonanza for the high-flying Eagles.
The shuffle of picks allowed West Coast to stock up on local talent in the second round of last year's draft – and it cost them next to nothing.
Collecting picks 21, 26 and 37 as part of the trade, West Coast notably snared exciting forward and instant fan favourite Liam Ryan with one of their selections.
But the Eagles also believe they struck gold when the raft of incoming draft picks meant they could add Oscar Allen and Jack Petruccelle to Ryan and their first-round pick, Jarrod Brander, who will make his AFL debut this weekend.
Allen was rated by Champion Data as the best key forward in last year's draft crop, while Petruccelle is a dashing speedster who has progressed nicely since arriving at the club.
Allen had 17 disposals from eight marks in East Perth's WAFL defeat to West Perth last weekend, while Petruccelle has kicked eight goals from his last three WAFL appearances.
As things stand, given the vast difference in West Coast and Gold Coast's form this season, all arrived virtually at the cost of moving just four spots down the draft order.
A third-round draft pick, used to recruit ruckman Brayden Crossley, also went to Gold Coast as part of the trade.
But while it's easy to evaluate and critique the deal in hindsight, even on paper it appeared almost certain to fail from the outset for the struggling Suns.
The idea of securing West Coast's future first-round draft pick – and the potential of that selection being an early one – was an attractive proposition.
However weighing it up against the sheer sum of what Gold Coast relinquished in return made the deal hard to evaluate.
To equate to a value-for-money trade for the Suns, based on the AFL's draft points system, they would need to make up more than 1800 points on the Eagles this year.
That means that even if West Coast finished last this season, Gold Coast would need to finish inside the top seven on the ladder to break even points-wise.
That scenario is not even close to eventuating.
Instead, the Eagles sit on top of the AFL ladder at the halfway point of the season, having stunned the competition by winning 10 straight games for the first time since 1996.
In contrast, the Suns have fallen back into the bottom four as a result of six straight defeats.
It means the trade is turning into a huge win for West Coast – and an almighty disaster for Gold Coast.
WEST COAST RECEIVED
Pick 21 (Oscar Allen)
Pick 26 (Liam Ryan)
Pick 37 (Jack Petruccelle)
2018 second round (currently pick 22)
GOLD COAST RECEIVED
Pick 50 (Brayden Crossley)
2018 first round (currently pick 18)