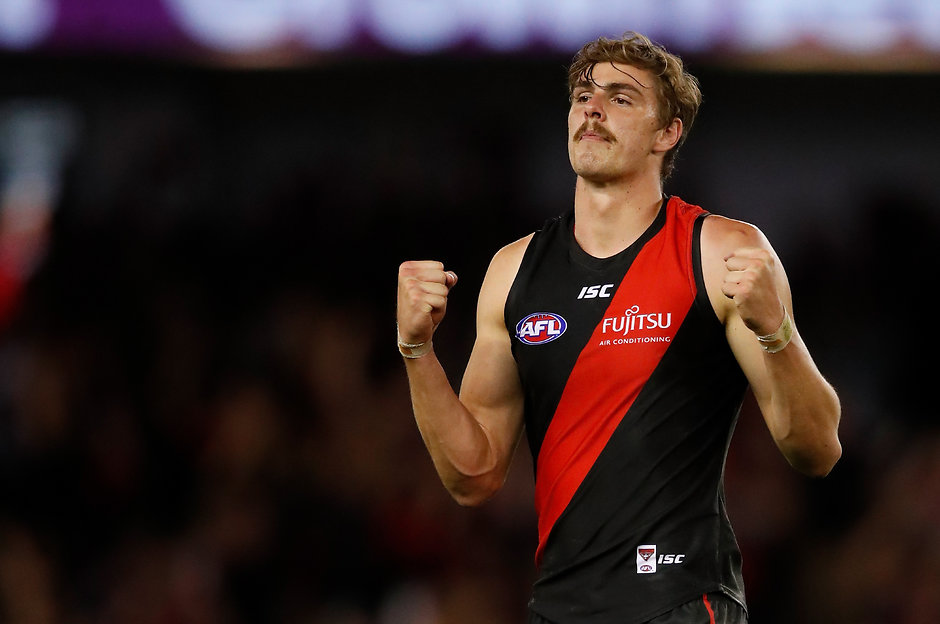 We need to make sure we manage it really well – Joey's a fair way off
John Worsfold
FRESH doubt has been cast over Joe Daniher's hopes for a return this season as he continues to battle a groin injury.
Daniher has been sidelined with early onset of osteitis pubis since round seven and is yet to return to the training track with teammates.
The All Australian forward had initially planned to return shortly after the mid-season bye, but chances of a return are fading with 10 weeks left in the year.
"What we found once we stopped him doing everything and rested him, he was a lot sorer than he was letting on," coach John Worsfold told 6PR in Perth on Tuesday.
"It meant it was going to be a longer period of downtime.
"He's a long way off back playing. Our plan is that we don't want this turning into an injury that lingers into pre-season and into next year.
"We need to make sure we manage it really well – Joey's a fair way off."
The Bombers admitted Daniher's pre-season groin concerns had carried into the round two loss with Fremantle.
He then played three matches in 14 days between rounds 4-6, averaging 97 per cent time on ground before he was sidelined after round seven.
Podcast: The recruiter's question that stumped a draft gun
Find Road to the Draft on iTunes, Audioboom, Acast, Mixcloud or RSS.