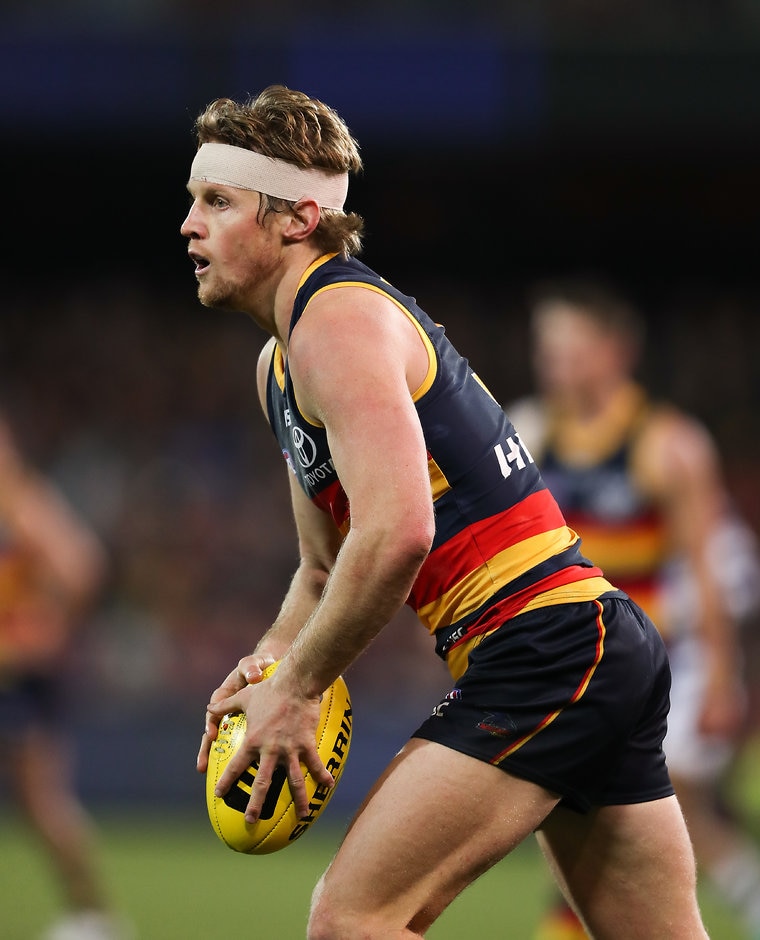 (Our players) still have to come out and play and that was the most pleasing part
Don Pyke
RORY Sloane's re-signing with Adelaide during the week gave his teammates "a boost" going into Thursday night's do-or-die clash with Geelong according to coach Don Pyke, but it took more than the vice-captain's commitment to get the win in the bag.

Sloane was widely expected to delay a contract decision until the end of the season, with most expecting he would choose to move home to Victoria.

However, the 28-year-old surprised football observers by signing a five-year deal that will almost certainly see him play out his career with the Crows.

CROWS FINALS FLING WIN Full match details and stats
"It definitely had some impact," Crows coach Don Pyke said of his vice-captain's re-signing.
"It certainly would've given the players a boost, but they still have to come out and play and that was the most pleasing part.
"We came out with a real intent to play and put pressure on and sustain that for long periods, which hasn't (always) been the case (this season)."

The Crows received more good news to go with the win, with key defender Daniel Talia set to miss just one week with a foot injury.
Talia was initially named in the side to take on the Cats but failed a fitness test on Thursday morning.

THE SLOANE DANGER SHOW Five talking points
Crows coach Don Pyke said it was always going to be a race against time for the 26-year-old, who sprained his foot against Richmond last Friday night.

"He just wasn't quite right, just a six-day break makes it really tight," Pyke said.

"You've got to keep making significant progress every 24 hours and we'd be confident he'd be right for next game."

"He just wasn't going to be at the level to be able to perform the way we need, and we've got Alex (Keath) sitting there.

"So it was better having a fully fit guy than someone who's probably going to be struggling."

Talia was missed in the match against the Geelong, with Tom Hawkins kicking four goals against Kyle Hartigan.

Pyke admits the defender had his "hands full" taking on the Cats' spearhead.

"He had a fair task on tonight at times. The way Geelong were moving the ball was pretty quick and trying to isolate one-on-ones forward," he said.

WATCH Don Pyke's full post-match media conference
Meanwhile, Talia's replacement Keath also battled hard in the backline.

Pyke said it's taken the former cricketer some time to push for a senior spot after playing six AFL games in 2017.

"We've seen Alex play last year and he played some really good footy for us at the level," Pyke said.

"He hasn't been able to build on it so far this year because of some early injuries.

"We know he competes, we know he's got some talent in that space and he works in well with our other backs."