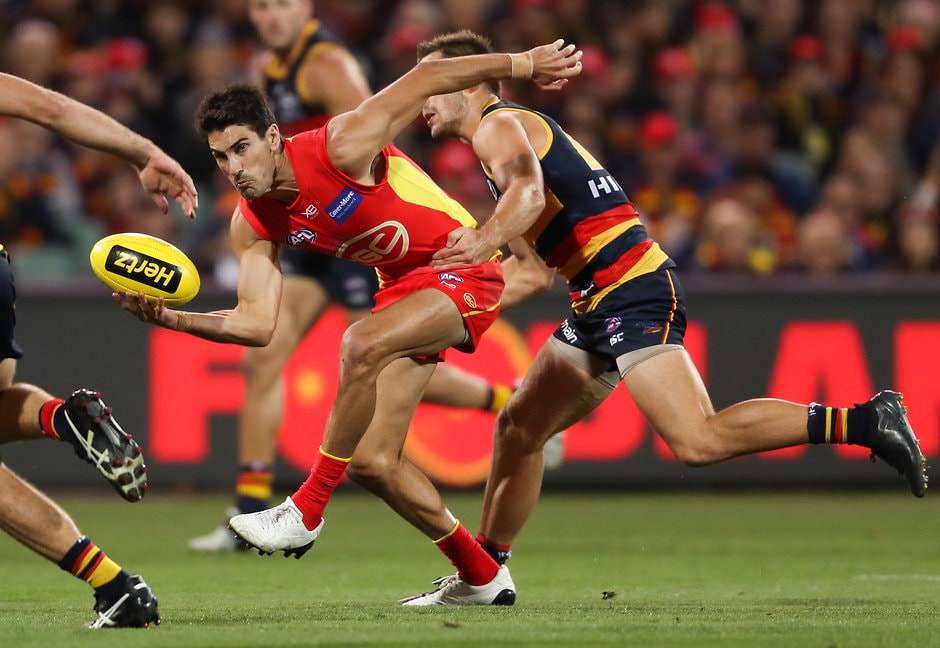 Coming to the Suns ... was an opportunity to show some leadership and drive the standards in a young group
Matt Rosa
THE END of his career came quickly, but Matt Rosa is well advanced on planning for life after footy.
The Gold Coast wingman announced his retirement earlier this week after 207 games for West Coast and the Suns, and has quickly moved his attention.
After completing a degree in business sports management, Rosa took part in the 'Next Coach' program this year with an eye to development coaching in 2019 and beyond.
The 31-year-old told AFL.com.au he always had one eye on his post-football career.
"That's one good thing about having a long career, you get a lot of study done," Rosa said.
"I chipped away over a long time, it was about an eight-year degree. It was good to get it done before I finished playing.
"I'm passionate to stay in football and in development initially."
Rosa has spent three years at the Suns, and been in the club's leadership group in every one of them.
With hamstring injuries and ultimately a syndesmosis injury curtailing his 2018, Rosa spent time with the Suns' development coaches and working with the first to third-year players.
"I've always been interested in coaching, and coming across to the Suns, as much as it was a playing opportunity, it was also an opportunity to show some leadership and really help drive the standards in a young group," Rosa said.
"We haven't had the win-loss record we'd like, but it does feel like we've got improvement in setting that foundation. I think once you've got that right you can elevate pretty quickly.
"The main passion for me is the people side of the game, building relationships and really helping guys live those elite standards."
With wife Hayley, 18-month-old son Otis and a second child just three months away, Rosa said he was keeping his options open.
"I'm a Victorian boy and Hayley is from Perth, so there's an attachment to each of those places as well," he said.
"There's a little bit to work through over the next month, but I'll always call myself an Eagle and a Sun."