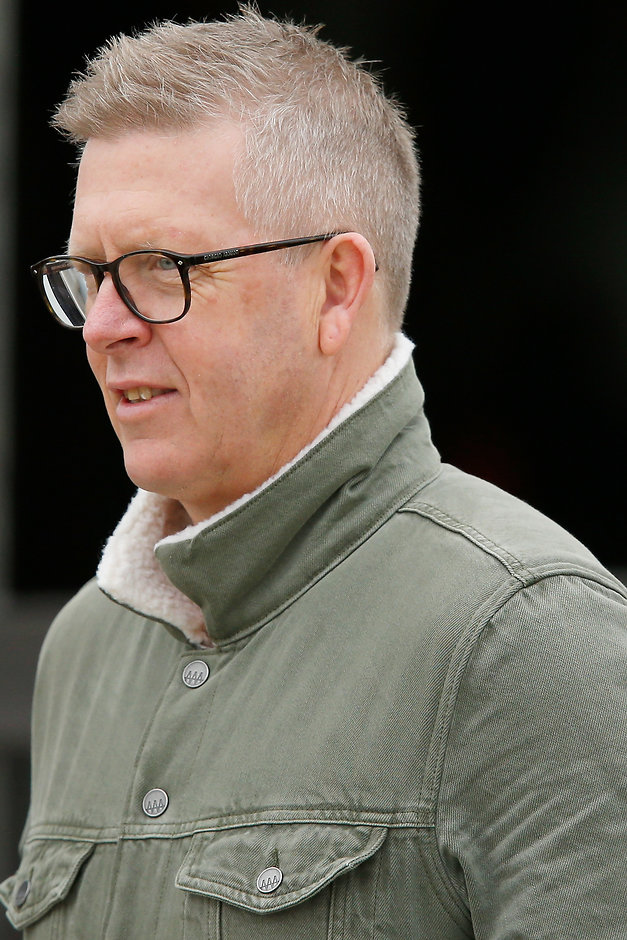 THE LEAGUE'S quest to have more Thursday night football in 2019 will next go to the AFL Players' Association.
Proposals for a mid-season transfer window and helping up to five struggling clubs are also being discussed.
Fixture bosses presented to the AFL's Competition Committee as part of a three-hour meeting on Thursday morning about the prospect of every club having a five-day break next season to accommodate more four-day rounds.
"It's just one of the things that we're currently working on," AFL football operations boss Steve Hocking said after the meeting.
"Again, we're very fortunate to have a host of different people involved, that have got great experience in that, you look at someone like Eddie McGuire who understands TV and so forth."
GET TO THE GAME All your finals ticketing info
AFL.com.au understands the Committee was largely comfortable with the League's proposal, but shared a view that five-day breaks must be shared equally across all 18 clubs.
The conversation will now shift to talks with the AFLPA, with work on the 2019 fixture well underway.
Discussions are also happening with broadcasters Channel Seven and Fox Footy.
In 2018 there were two Thursday night games at the start of the season, and a block of five in the middle of the year made possible with bye weekends.
Hocking also said a mid-season player movement window could be in place "potentially" as early as next season.
"They've called out one or two key things around that, there's no further work required on one or two points and that'll just go through to the Commission," he said.
AFL headquarters is also looking at assisting as many as five clubs in the off-season, but Steve Hocking insists that doesn't mean all will get priority picks.
"I will say that there's up to four or five clubs that we need up and firing and winning games," he said.
"What we want to do is make sure that all 18 clubs have the opportunity to win the premiership."
Beyond priority picks, additional assistance could include helping clubs with securing the right football staff, welfare officers or potentially first access to mature age players from second tier competitions.
Competition Committee
Club Presidents
Colin Carter (Geelong Cats FC)
Eddie McGuire (Collingwood FC)
Peggy O'Neal (Richmond FC)
Club CEOs
Andrew Fagan (Adelaide Crows FC)
Andrew Ireland (Sydney Swans FC)
Justin Reeves (Hawthorn FC).
Club Coaches
Chris Fagan (Brisbane Lions FC)
Brad Scott (North Melbourne FC)
Club Football Managers
Chris Davies (Port Adelaide FC)
Craig Vozzo (West Coast FC)
Current AFL-listed Players
Patrick Dangerfield (AFLPA President)
Steven May (Gold Coast Suns FC Club Captain)
AFL Representatives
Steve Hocking (General Manager Football Operations, chair)
Jason Ball (AFL Commissioner)
Nicole Livingstone (AFLW Head of Football)
Kylie Rogers (General Manager AFL Commercial Operations)
AFLPA
Brett Murphy (General Manager Player and Stakeholder Relations)