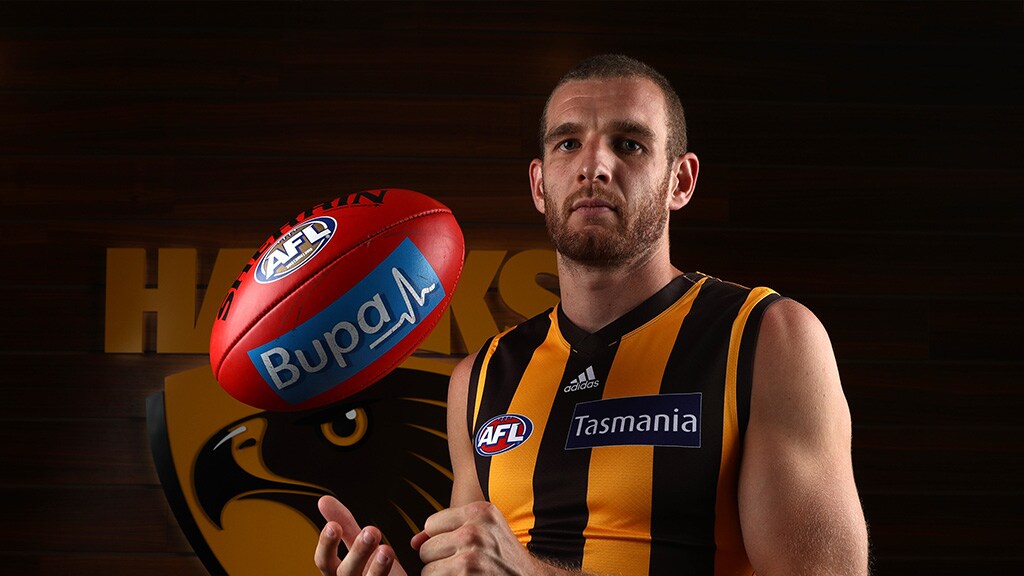 I've still got a long way to go, but I feel like I've made inroads, so I'd hate for it to finish now
Kurt Heatherley
THE FIRST footballer recruited from New Zealand to play an AFL game wants a second chance.
Kurt Heatherley's five-season stint at Hawthorn – the club that lured him across the Tasman after first identifying him as a 14-year-old basketballer – ended when he was delisted in September.
That decision hasn't extinguished the 23-year-old defender's AFL dream.
Heatherley is confident he has plenty to offer after experiencing up close the final two years of the Hawks' 2013-15 flag three-peat and learning from players such as Ben Stratton, Josh Gibson and Brian Lake.
NAB AFL DRAFT HUB Latest news, video and more
"This year was the first year I've missed quite a few games with injuries, but the year before that I had hardly any injuries," Heatherley told AFL.com.au.
"This year was a bit of a bugger; doing my hamstring just before the finals series, so I couldn't kick on. That's what I was banking on, having a good finals series, but it is what it is.
"That's why I'm praying for a second opportunity. The drive is still there and obviously I've learned so much from those premiership players.
"I feel like I've done the hard yards now (after moving from New Zealand to learn the game) – not that the hard work's done, I've still got a long way to go, but I feel like I've made inroads, so I'd hate for it to finish now."
The physical assets that convinced Hawthorn to take a punt on 193cm Heatherley remain.
PHANTOM FORM GUIDE Cal Twomey's latest update
He ran a blistering 2.84sec in the 20m sprint at the 2012 NAB AFL Draft Combine to place second in that category in an example of his remarkable speed for his size.
The former rugby player's aggression in the contest has always been one of his greatest qualities, while his marking ability – he took seven intercepts in his five AFL games – is another strong feature.
"I didn't really have much of an opportunity at Hawthorn. I'd play one game then be dropped the next week, so it was hard to get adjusted to AFL standard," Heatherley said.
"It's been pretty hard to break into such a strong Hawthorn team, given they've been dominant for so long, especially in the defence department.
WHO'S LEAVING YOUR CLUB? All the latest retirements and delistings
"I feel like I still have so much to offer and I want to take my game to another level."
Heatherley nominated for next week's drafts, and the AFL's new rookie rules would even enable him to get a lifeline after that in the pre-season supplemental selection period between December 1 and March 15.
Either way, he doesn't plan on giving up.
"If it doesn't work out then I will go to plan B and play in the VFL or wherever I reckon there's a good opportunity for me to get selected again," he said.