The Toyota AFL Grand Final Live Site is the place to be on Toyota AFL Grand Final day!
Open from 9am daily, the Live Site will feature player appearances, giveaways, music and Melbourne's best food trucks and bars.
Sit back with friends and watch the 2018 Toyota AFL Grand Final LIVE on the big screens. Just a drop punt away from the MCG, you'll be able to hear the roar of the crowd from inside the ground.
McCAFÉ, OFFICIAL COFFEE OF THE AFL
Enjoy the footy fun by grabbing a coffee from McCafé.
To celebrate the launch of their new coffee blend, McCafé will be serving AFL fans their smoothest, most refined and delicious coffee yet.
In exchange, a gold coin donation to Ronald McDonald House Charities will go to families with seriously ill children.
The Macca's Family Footy Zone
is the place to be!

Come down and join the fun with inflatable footy goals, handball targets and FREE mini Sherrin giveaways!
Keep an eye out for your favourite players, with appearances taking place every day!
McDonald's, Official Restaurant of the AFL McCafe, Official Coffee of the AFL

rebel is the home of football

Visit rebel and show off your kicking skills for your chance to win last minute tickets to the Toyota AFL Grand Final, you might even get to meet one of your favourite players along the way with some special guests popping in.
Plus take a snap at the photo booth and share it to go in the draw to win a $500 rebel voucher.

Show your team passion and energy
at Simply Energy's Scream-a-meter!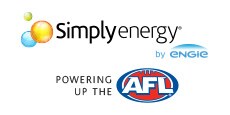 At Simply Energy we understand your club passion runs deep, your rivalries fuel feuds that span generations. For many, it's more than a game. Sometimes it feels like the most important thing in your life. That's a lot of energy invested in the footy and energy is something we love.
That's why we're proud to be powering up the AFL.
We'll be at the 2018 Footy Festival to help you capture that energy for your team inside the Simply Energy Scream-a-meter. Show your passion and energy and share it with your friends and family – who will generate the loudest scream for your team!
Watch Majak Daw cheer 'Go Kangas!' at the Simply Energy Scream-A-Meter!
SPECSAVERS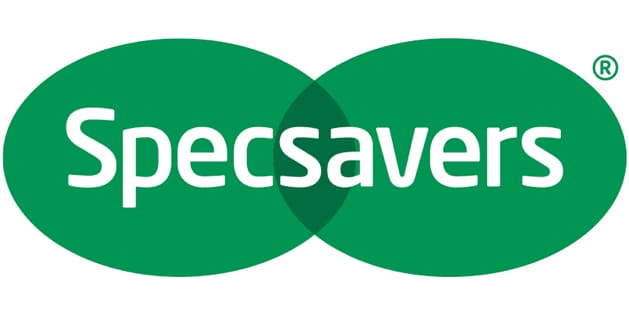 AFL fans can hop inside a netted off Specsavers activation area and challenge the clock on a competition to catch as many AFL balls as possible in the space of 15 seconds.
Don't be fooled, only the greatest sports fans will be able to catch all the passes with precision. A high shutter speed camera on hand will capture the catches so the image can be shared on social media thanks to Specsavers.
DIDI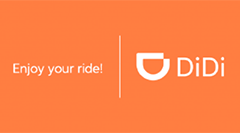 Get barracking for your team in one tap with DiDi, the Official Rideshare of the AFL.
DiDi will be at the 2018 Toyota AFL Grand Final this year to get you to and from the game. Keep your eye out for our friendly staff to help get around, we will also have some vouchers to assist your ride home! So, kick off your game plan now and get your ride with one tap, on the DiDi app.
Download the DiDi-Rider app today and get a ride around Melbourne with DiDi.
MARS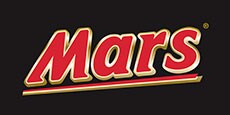 With Enough Chocolate to Deal with Anything, The Mars Kick activation will provide fans with the same challenges AFL players face when kicking for goal. Fans will be given the chance to win 2 x 2018 Toyota AFL Grand Final tickets as well as MARS product.

M&M's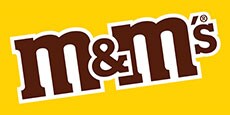 M&M's will be at the 2018 Toyota AFL Grand Final Live Site this year. Make sure you visit one of our friendly staff and grab an M&M's Bar.
Live broadcasts daily!
Enjoy daily live broadcasts at the Toyota AFL Grand Final Live Site. Come down and see appearances from all your favourite presenters from Fox Footy, Triple M, 3AW and 6PR.
Triple M's Grand Final Main Stage Take-Over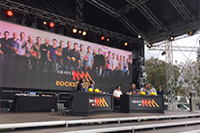 Triple M owns the Main Stage on Grand Final morning. Triple M Rocks Football with the Grand Final Breakfast from 8am-10am, followed by Triple M's Deadset Legends with Leigh Montagna and Jay Clarke from 10am.
The huge morning of entertainment finishes with the Grand Final edition of the Saturday Rub, featuring James Brayshaw, Brian Taylor, Wayne Carey, Billy Brownless and Damien Barrett. Triple M's Grand Final morning on the Main Stage is not to be missed!
3AW Live Broadcasts from the Live Site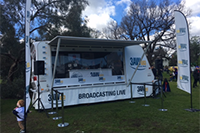 Come and see the live broadcasts of one of Melbourne's most popular radio stations. Featuring shows from Dennis Walter, Tom Elliott and Neill Mitchell from Wednesday to Friday. Then join 3AW for their Grand Final Football Preview, with appearances from all your favourites including Leigh Matthews, Tony Shaw, Matthew Lloyd and Jimmy Bartel!