Taste some of the best food Melbourne has to offer at the Taste of Football including Biggie Smalls, Toasta, Jamm'd, San Antone, Taco Truck and Bibimbap as well as the Yak Ales Watering Hole.
Yak Ales Watering Hole
Meet the herd at the Yak Ales Watering Hole. A yak is a big hairy Mongolian cow-like thing. So what does a yak have to do with beer? Well, a yak is big and hairy, yet surprisingly approachable, just like our beers. Head down to the Watering Hole to get your hooves on some of your favourite cold Yaks. You'll also get the chance to try two new members to the herd before they roam free throughout the country.
San Antone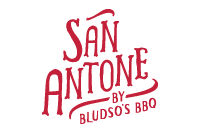 San Antone welcomes a 'lil taste of Texas to the Toyota AFL Finals with some of the best in Texas-style BBQ. Pick up a BBQ sandwich combo with brisket, slaw and BBQ sauce or why not grab a side of the famous San Antone Chilli Cheese Fries. With smoked meats and tasty sides, let the Smokey aroma guide you!
Biggie Smalls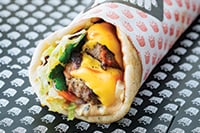 Spurred on by the success of Shane Delia's Biggie Smalls kbab stores in Windsor and Collingwood, the Biggie Smalls Food Truck brings the game-changing, flavour-packed kbabs that their flagship stores are renowned for. From the menu, you can expect to see the best-selling 'Dirty South' kbab with fried chicken, the crowd-pleasing hot crinkle chips with loaded topping, an elect range of soda and more!
TACO TRUCK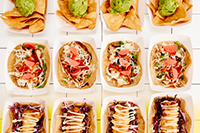 Street Tacos taken to a whole other level! Chicken, fish and vegetarian/vegan tacos mixed with fresh salsas all made in house, gluten free also available.


Toasta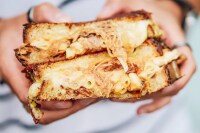 TOASTA is about real food and unreal taste, sandwiching old-school feel-good food with new-school flavours. We take the finest produce and we put it between the bread that dreams are made of. We spend endless days and nights curating the best ingredients to find the ultimate combinations.
Hey, someone's gotta do it. We've learned that deliciousness doesn't stand still, so we packaged it up into a truck and put wheels on it.
Mannys Doughnuts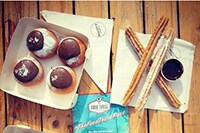 The traditional art of making doughnuts is believed to be from Dutch settlers, crafting flour by hand creating flavours that just keep on giving. Manny's believes in the old art of cooking but delivers modern and crowd favourite recipes. Featuring jam, Nutella and caramel doughnuts plus for the first time - AFL team colours!
This catering option is perfect for mass crowds with a sweet tooth.
Smoothie Planet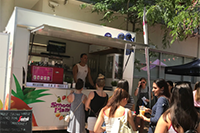 Melbourne's leading Smoothie & juice truck. Smoothie Planet specialises in 100% real fruit, gluten and dairy free smoothies and juices. If you're after that morning pick me up or afternoon delight, Smoothie Planet has you covered.
At Smoothie Planet we bring your an experience like no other. It's more than a smoothie as we bring you creativity and quality!
KIMU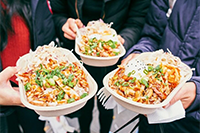 Kimu offers authentic based family recipes blending Korean and Japanese food with big and bold flavours. Enjoy meals like smoky Teriyaki Chicken and Vegetarian Bibimbap. We make a conscious choice to use seasonal local produce so you'll be able to taste the difference. It's fast, fresh, healthy and above all it's delicious!