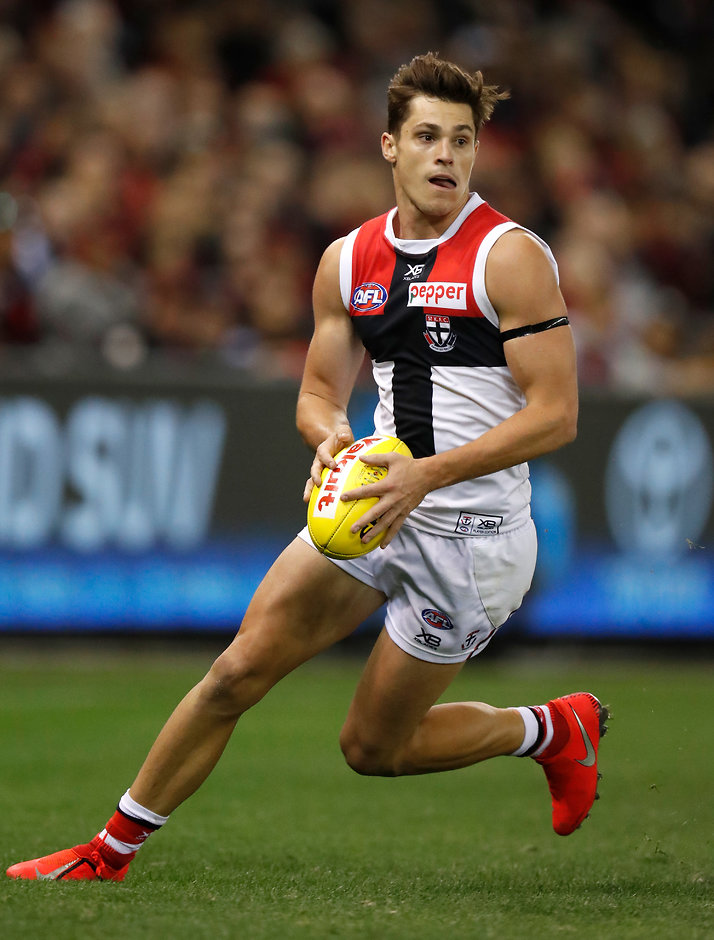 SURPRISE packet St Kilda is re-evaluating its goals after its promising start to the AFL season, according to midfielder Jack Steele.
With four wins and one loss after five rounds, the Saints only trail ladder leader Geelong on percentage after they added Melbourne to their list of scalps with a 40-point win on Saturday.
FULL FIXTURE Every round, every game
That means they've already matched their win tally from last year as they finished third last.
Many pundits expected a similar campaign in 2019, with the Saints defying such external expectations.
WHO MAKES FINALS? Do the 2019 Ladder Predictor
Steele, who is leading the competition for tackles and did an excellent job to nullify Melbourne ball-magnet Clayton Oliver, said finals were a real focus.
"I think we've proved we're a good side in the competition and are a chance of finals going forward," the 23-year-old said.
"We've got four wins now which is the same as what we had last year, so if we continue what we're doing we're definitely a chance of finals."
FULL INJURY LIST Who's ruled out and who's a test?
Steele said the Saints' strong defensive game had been key to their success.
"Our defence is our main focus going into games and it's definitely something we pride ourselves on," he said.
Listen to the AFL Fantasy Podcast with The Traders at ApplePodcasts, Spotify and Google Podcasts.
He also felt the team's improved fitness was giving them an edge over their opponents.
"We've always been a good running group but when you look at your opponents through a game and see how gassed they are compared to you it gives you confidence," Steele said.
St Kilda's next challenge is on Saturday against Adelaide, who had a morale-boosting 73-point win over Gold Coast on Sunday.
Steele said the Saints now had belief they could match any team, including the inconsistent Crows.
St Kilda will be without skipper Jarryn Geary, whose season is in doubt after he suffered compartment syndrome in his thigh which required major surgery.
Geary was hurt while laying a bump on Demons opponent Jayden Hunt, which prevented what would have been a certain goal.
He played out the match before being rushed to hospital.
Steele said such an act typified Geary's bravery, which would be missed by his teammates.
"He's a great captain," Steele said.
"He got the corkie from a big knock which saved a goal, which just shows what sort of person and captain he is but we're confident that someone will come in and fill his spot, as everyone's in good form."