A FORMER Melbourne co-captain was just another Richmond fan and just another brother on Saturday night.
Jack Grimes, who played 100 senior games for the Demons, was at the MCG to watch his younger brother Dylan win a second AFL premiership and complete his greatest season as a player.
They're two of eight siblings.
Former Demons co-captain Jack Grimes.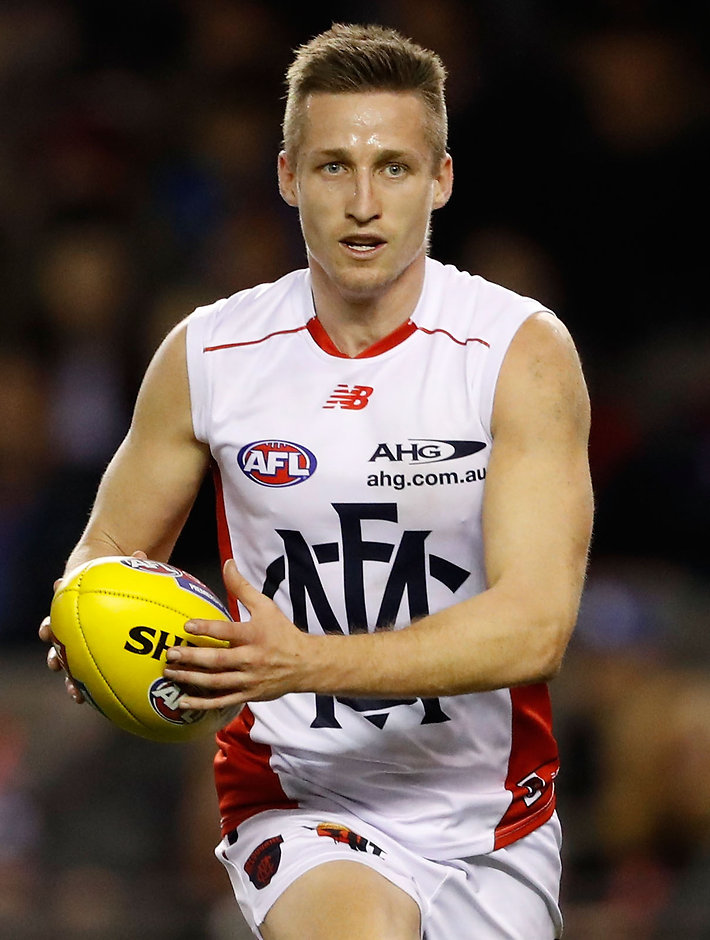 Jack, at 30, is two years older than Dylan but would avoid backyard fights with him as kids, because the future Tiger would "always beat me up".
Dylan also mocked him mid-interview with AFL.com.au about being back in media mode three years after his AFL career ended, yet just as telling about their special relationship was what Jack saw.
"I've never seen him as happy as what I'm seeing him right now," Jack said.
"He's just sung the song with 21 of his best mates and he turns around to us, his family, and gets to celebrate with us as well.
"I'm sure it's a moment I'll never forget and I'm sure it's a moment he'll never forget – and I'm just so happy to be a part of it."
Dylan Grimes at the Grand Final Premiership Party.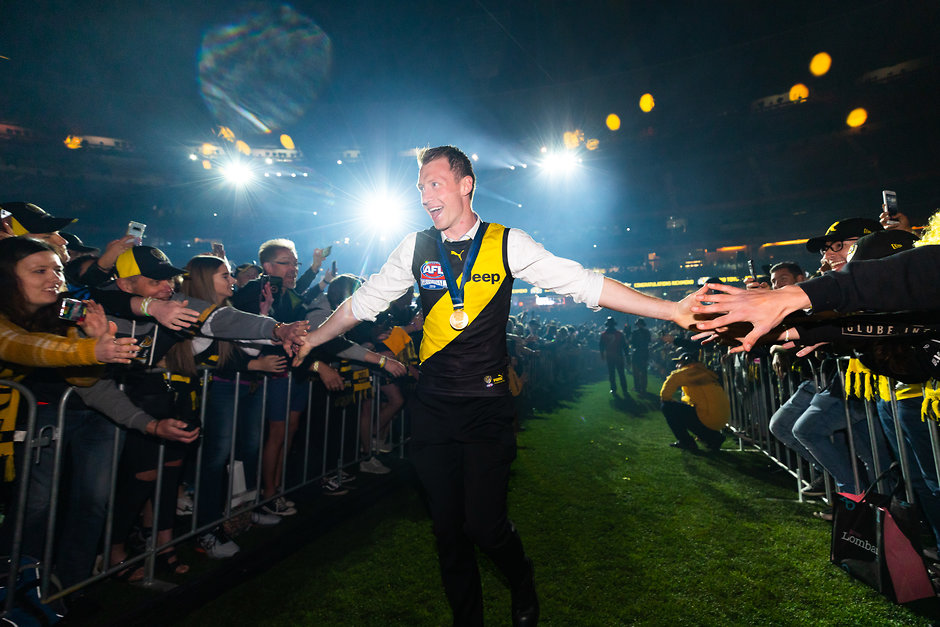 Jack, who now runs JJS Health and Fitness in Lower Templestowe, wasn't there for Richmond's 2017 triumph, with the family tickets going to other siblings on that occasion.
However, he's watched Dylan's career blossom from close range, from a draft afterthought – the Tigers nabbed him in the pre-season draft in 2009 – to a Virgin Australia AFL All Australian defender a decade later.
GRAND FINAL MATCH REPORT Orange crushed as Tigers roar again
Richmond's premiership hopes were supposed to be shot when five-time All Australian Alex Rance suffered a season-ending knee injury in round one.
Instead, Dylan Grimes – who Jack said "idolised" Rance – became arguably the game's No.1 defender as the Tigers won their second flag in three years.
Dylan Grimes and Alex Rance on Saturday afternoon.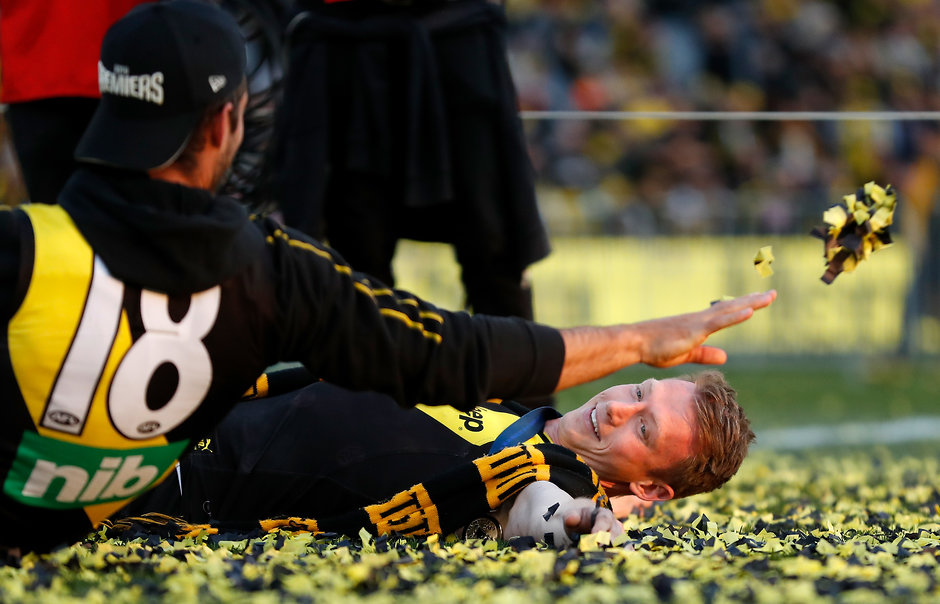 "Dylan's got a lot going well for him in his life," Jack said, with a proud smile plastered across his face.
"He's about to get married, then there's his winery – he's ticking a lot of boxes there – but I don't think I've ever seen the pure elation on his face like I saw then.
"I couldn't be happier for him."
10 THINGS WE LEARNED The Grand Final gamble that backfired
But, surely, there's a tinge of jealousy?
Jack was a first-round draft pick in 2007 and a highly skilled footballer who went on to skipper Melbourne but played in only 24 wins in 100 matches, a tally limited by soft-tissue injuries.
It's why Jack joked the MCG changerooms were typically a "sombre" place for him, foreign to the euphoria that suffocated everyone in there on Saturday night.
WHO TORE IT APART? Every Tiger rated from their record Grand Final win
"Not at all, not in the slightest," Jack responded to the jealousy question.
"I would have loved to have been a part of this but I loved my time at Melbourne. We didn't have the success he's going through now, but I wouldn't change it as well.
"I would have loved to have won a premiership, obviously, but the mates I made, the experience I had along the way – I loved it.
"Now just being able to enjoy it with Dylan and see what he's going through and just be by his side as his biggest supporter, there's definitely no sense of jealousy."
WE WERE WRONG Eight times we thought the Tigers were gone in 2019
As for the Demons, who slumped from a preliminary final last year to second-last this season, Jack is cautiously optimistic about a bounce-back campaign in 2020.
"I don't think this year was a true reflection of where they're heading in general," he said.
"Last year was a real spike for them but I'd say they just had a really down year. A lot of guys were really underdone, there were a lot of injuries.
"I know they sound like excuses, but they're breeding something really good down there and I can't wait to see what's next for them and I hope I can be down here for them soon."
It's ours: Dylan Grimes (l) and Trent Cotchin react as the final siren sounds.