RATHER than being engulfed by the pressure of racing for a top-eight spot, Chris Fagan says Brisbane is lapping up every minute of its journey up the ladder.
The Lions' coach laughed on Thursday when he trotted out the "one game at a time" line, but went on to explain how his young, success-starved team thrived off that mindset.

"I think sometimes if you're thinking about the big picture too much you can tend to be a little bit fearful sometimes and worry about that," Fagan said.
"If you just concentrate on the here-and-now and the process, I've said before, I think the process is fearless, so I'll stick with that."
FULL FIXTURE Every round, every game
Brisbane has won its past four matches – the longest streak for the club since 2010 – ahead of hosting North Melbourne at the Gabba on Saturday night.
The Lions are currently sitting in third position and with four of their final six matches at the Gabba, should break a 10-year finals drought.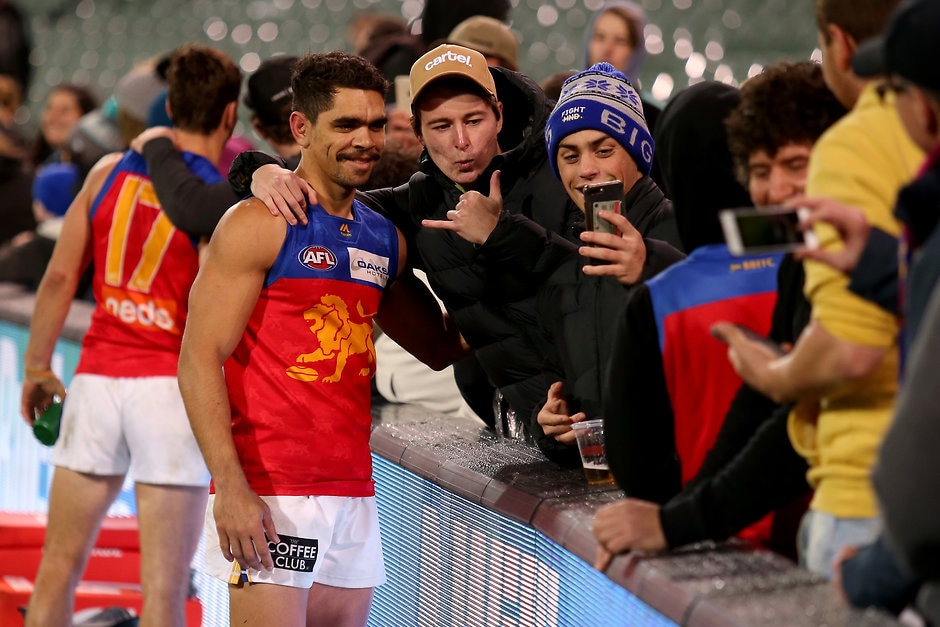 "One game at a time," Fagan laughed.
"It works for us.
"There's no point getting ahead of yourself. We've got a big challenge this weekend and we need to play well in that game.
"If you do a ladder over the last seven weeks, North Melbourne are in the top three or four sides.
"They're playing a tough brand of football North have become famous for, great at contested ball, great at stoppages and they're not mucking around with the footy, kicking it a bit longer and giving their forwards a chance."

Hugh McCluggage, Eric Hipwood and Luke Hodge all missed last Sunday's win against Port Adelaide, but will return to strengthen Brisbane's team.
Fagan said the strong form was making it difficult come selection time.
FULL INJURY LIST Who's ruled out and who's a test?
"It's not easy because everyone played their role last week, it was a great team performance," he said.
"The reality is those guys have been high achievers, high performers for us this year and they need to come back in the team.
"We've just got to make some hard decisions."
Find AFL Exchange on Apple Podcasts, Google Podcasts and Spotify.