GREATER Western Sydney is eyeing Melbourne's No.2 draft pick as it tries to trade in a selection before another club bids on the Giants' Academy hotshot Tom Green.
Industry sources believe Adelaide (pick three) or Sydney (four) is certain to place a bid on Green, meaning the Demons' selection would be required to avoid that scenario.
GWS would then have the opportunity to draft two players inside the top five, depending on where the Green bid comes.
AFL.com.au revealed on Tuesday that Melbourne was open to 'splitting' its first pick into multiple selections.
Gold Coast, which holds the No.1 choice, could yet receive an extra selection before the Demons as a result of its application for a priority pick.
However, it is understood the Suns would take midfielder Matt Rowell if they have only one selection, then his Oakleigh Chargers teammate Noah Anderson if the AFL grants them a second at the top of the order.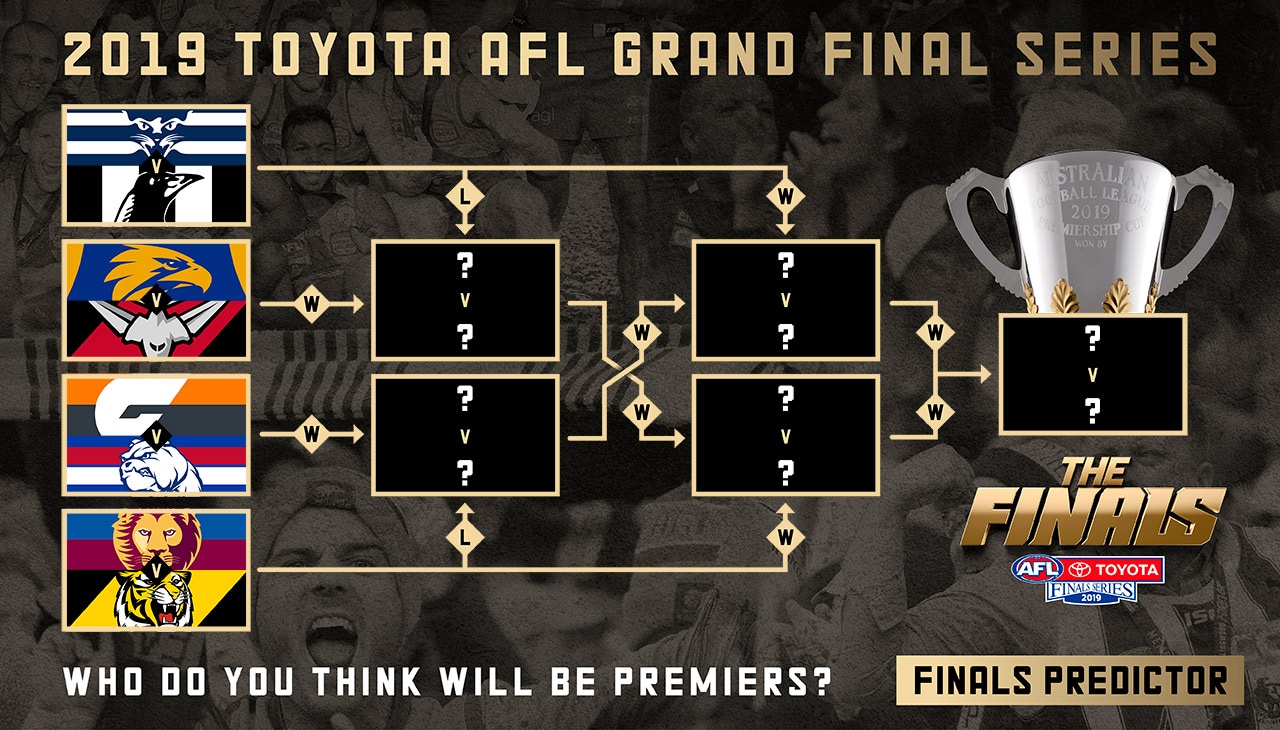 Green is likened to Carlton co-captain Patrick Cripps, oozes leadership and won All Australian honours at this year's NAB AFL Under-18 Championships.
He also ticks the genetics box as well, with his grandfather, Michael Green, playing in four premierships at Richmond.
PHANTOM FORM GUIDE Cal Twomey's August update
GWS currently has picks 11 (from last year's Dylan Shiel trade with Essendon) and 13, a combination that is intriguing multiple clubs looking to 'split' their top-10 selection.
At the same time, it is highly unlikely those two picks alone would be enough to convince Melbourne to offload the No.2 choice.
Indicative draft order after round 23
ROUND ONE

GCFC

1. Gold Coast

MELB

2. Melbourne

ADEL

3. Adelaide (tied to Carlton)

SYD

4. Sydney

STK

5. St Kilda

FRE

6. Fremantle

NMFC

7. North Melbourne

CARL

8. Carlton (tied to Adelaide)

PORT

9. Port Adelaide

HAW

10. Hawthorn

GWS

11. Greater Western Sydney (tied to Essendon)

WB

12. Western Bulldogs

GWS

13. Greater Western Sydney

WCE

14. West Coast

BL

15. Brisbane (tied to Collingwood)

RICH

16. Richmond

GCFC

17. Gold Coast (tied to Brisbane)

GEEL

18. Geelong
ROUND TWO

BL

19. Brisbane (tied to Gold Coast)

MELB

20. Melbourne

ADEL

21. Adelaide (tied to Carlton)

WCE

22. West Coast (tied to Sydney)

SYD

23. Sydney (tied to St Kilda)

FRE

24. Fremantle

NMFC

25. North Melbourne

ADEL

26. Adelaide

PORT

27. Port Adelaide

HAW

28. Hawthorn

ESS

29. Essendon

WB

30. Western Bulldogs

ESS

31. Essendon (tied to Greater Western Sydney)

WCE

32. West Coast

COLL

33. Collingwood

RICH

34. Richmond

BL

35. Brisbane

GEEL

36. Geelong
ROUND THREE

RICH

37. Richmond (tied to Gold Coast)

MELB

38. Melbourne

CARL

39. Carlton

SYD

40. Sydney

WB

41. Western Bulldogs (tied to St Kilda)

BL

42. Brisbane (tied to Fremantle)

NMFC

43. North Melbourne

CARL

44. Carlton (tied to Adelaide)

HAW

45. Hawthorn (tied to Port Adelaide)

WB

46. Western Bulldogs (tied to Hawthorn)

ESS

47. Essendon

WB

48. Western Bulldogs

GWS

49. Greater Western Sydney

SYD

50. Sydney (tied to West Coast)

COLL

51. Collingwood

GCFC

52. Gold Coast (tied to Richmond)

BL

53. Brisbane

GEEL

54. Geelong
ROUND FOUR

STK

55. St Kilda (tied to Gold Coast)

MELB

56. Melbourne

SYD

57. Sydney (tied to Carlton)

SYD

58. Sydney

WCE

59. West Coast (tied to St Kilda)

ESS

60. Essendon (tied to Fremantle)

PORT

61. Port Adelaide (tied to North Melbourne)

PORT

62. Port Adelaide (tied to Adelaide)

PORT

63. Port Adelaide

COLL

64. Collingwood (tied to Hawthorn)

ESS

65. Essendon

PORT

66. Port Adelaide (tied to Western Bulldogs)

CARL

67. Carlton (tied to Greater Western Sydney)

STK

68. St Kilda (tied to West Coast)

COLL

69. Collingwood

RICH

70. Richmond

NMFC

71. North Melbourne

RICH

72. Richmond (tied to Geelong)
ROUND FIVE

GCFC

73. Gold Coast

MELB

74. Melbourne

GWS

75. Greater Western Sydney (tied to Carlton)

SYD

76. Sydney

STK

77. St Kilda

FRE

78. Fremantle

NMFC

79. North Melbourne

CARL

80.Carlton (tied to Adelaide)

PORT

81. Port Adelaide

HAW

82. Hawthorn

ESS

83. Essendon

WB

84. Western Bulldogs

GWS

85. Greater Western Sydney

GCFC

86. Gold Coast (tied to West Coast)

HAW

87. Hawthorn (tied to Collingwood)

RICH

88. Richmond

BL

89. Brisbane

GEEL

90. Geelong
AFL DRAFT VALUE INDEX
| ROUND ONE | ROUND TWO | ROUND THREE | ROUND FOUR | ROUND FIVE |
| --- | --- | --- | --- | --- |
| Pick/Pts | Pick/Pts | Pick/Pts | Pick/Pts | Pick/Pts |
| 1. 3000 | 19. 948 | 37. 483 | 55. 207 | 73. 9 |
| 2. 2517 | 20. 912 | 38. 465 | 56. 194 | 74. - |
| 3. 2234 | 21. 878 | 39. 446 | 57. 182 | |
| 4. 2034 | 22. 845 | 40. 429 | 58. 170 | |
| 5. 1878 | 23. 815 | 41. 412 | 59. 158 | |
| 6. 1751 | 24. 785 | 42. 395 | 60. 146 | |
| 7. 1644 | 25. 756 | 43. 378 | 61. 135 | |
| 8. 1551 | 26. 729 | 44. 362 | 62. 123 | |
| 9. 1469 | 27. 703 | 45. 347 | 63. 112 | |
| 10. 1395 | 28. 677 | 46. 331 | 64. 101 | |
| 11. 1329 | 29. 653 | 47. 316 | 65. 90 | |
| 12. 1268 | 30. 629 | 48. 302 | 66. 80 | |
| 13. 1212 | 31. 606 | 49. 287 | 67. 69 | |
| 14. 1161 | 32. 584 | 50. 273 | 68. 59 | |
| 15. 1112 | 33. 563 | 51. 259 | 69. 49 | |
| 16. 1067 | 34. 542 | 52. 246 | 70. 39 | |
| 17. 1025 | 35. 522 | 53. 233 | 71. 29 | |
| 18. 985 | 36. 502 | 54. 220 | 72. 19 | |