THEY say a picture can tell a thousand words.
In the case of a Michael Willson picture, it can sometimes tell 10,000.
Willson has taken some of the AFL's most iconic photos, and in the latest In The Game podcast with Damian Barrett, he goes behind the lens and reveals some incredible background behind the snaps.
Willson reveals the full backstory to his Tayla Harris photograph and his initial reservations about publishing an image of Mitch Clark being consoled by Geelong coach Chris Scott in 2015.
Michael Willson's photo of AFLW star Tayla Harris recently won a Women in Sport Photo Action award.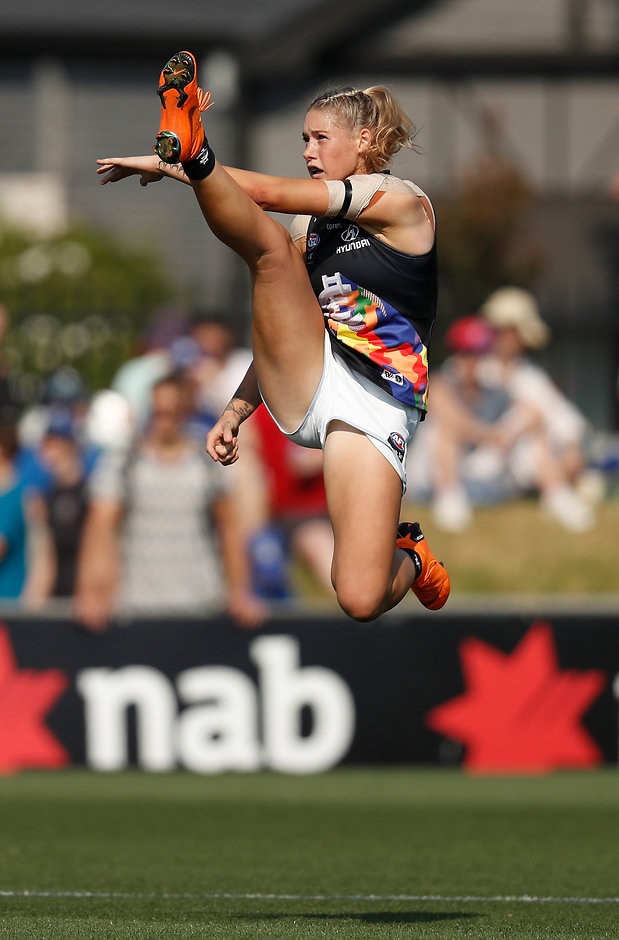 Willson admits he had reservations about publishing this photo of Chris Scott and Mitch Clark in 2015.

He also details the moment that the raw emotion being displayed by a Hawthorn footballer in Grand Final week was so powerful that he chose not to capture it with his camera.
And who is his favourite AFL player to photograph? It's a left-field answer.
Find out in this week's episode.
Find In the Game on Apple Podcasts, Google Podcasts or Spotify
Episode Guide
4:18 – That award-winning Tayla Harris photo
8:55 – 'People are heroes behind their keyboards'
10:57 - A surprising favourite player to photograph
14:07 - The 'haunting' photo I never took
16:28 - Wrestling with the Mitch Clark moment
20:40 - Favourite photos you've ever taken?
22:44 - Missing Jeremy Howe's Queen's Birthday hanger
24:53 – Funny stories
26:05 - What does your equipment cost?
33:15 – 'It's up there with Superbowl coverage'