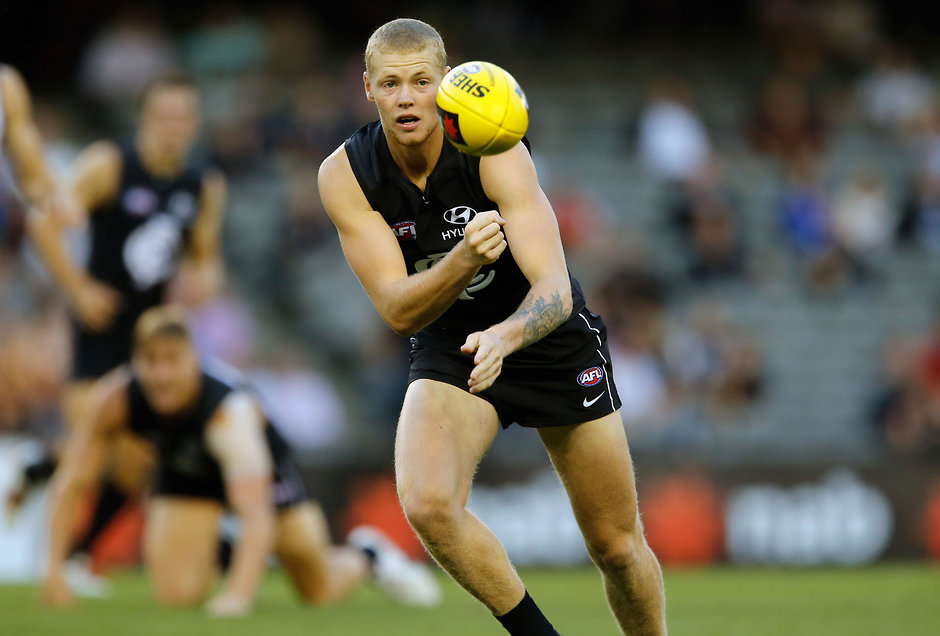 SACKED Carlton youngster Josh Bootsma appears set to resume his football career with Fremantle's WAFL affiliate Peel Thunder.
The Blues terminated the 21-year-old's contract on June 3 due to a number of disciplinary indiscretions, the last of which involved posting explicit photos via social media.
Bootsma was initially linked to South Fremantle where he was already listed under the WAFL rules. He played 13 WAFL colts matches for the club in 2011 before being drafted to Carlton with pick No. 22 in the NAB AFL National Draft later that year.
But Bootsma has requested a transfer to Peel Thunder where his father, former Docker Brad Bootsma, is the football manager.
A representative from Stride Sports, Bootsma's management team, confirmed that the youngster wanted to play for Peel for family reasons.
"The decision was made for personal reasons rather than footballing reasons to be closer to his family and to his partner and where they'll be living," the representative said.
"We've gone to South Fremantle and asked on compassionate grounds whether they'll agree to clear him to Peel and at this stage that all looks fine. They understand our reasoning and look like they'll be able to make that happen.
"Josh is keen to come back and play. The focus for him after what happened has all been around his partner and the birth of their first child and family, and really trying to get all of that right first before football.
"When he gets over to Perth, then he'll turn his focus back to footy and having a crack at it with Peel."
The WAFL confirmed that the paperwork for the transfer had been lodged and that the two clubs were in the process of finalising Bootsma's move before the cut-off date of June 30.
Bootsma would be available to play for Peel immediately once the transfer is completed, however it is understood he will remain in Melbourne with his partner and new baby before moving back to WA later in July.
The representative also revealed that Bootsma was keen to pursue a career outside of football.
"One of the things we've discussed with Peel is to get him straight into work as well," he said.
"He started an apprenticeship before he was drafted, but we're probably going to look to get him into normal work initially with a view to starting up his apprenticeship again after the footy season."