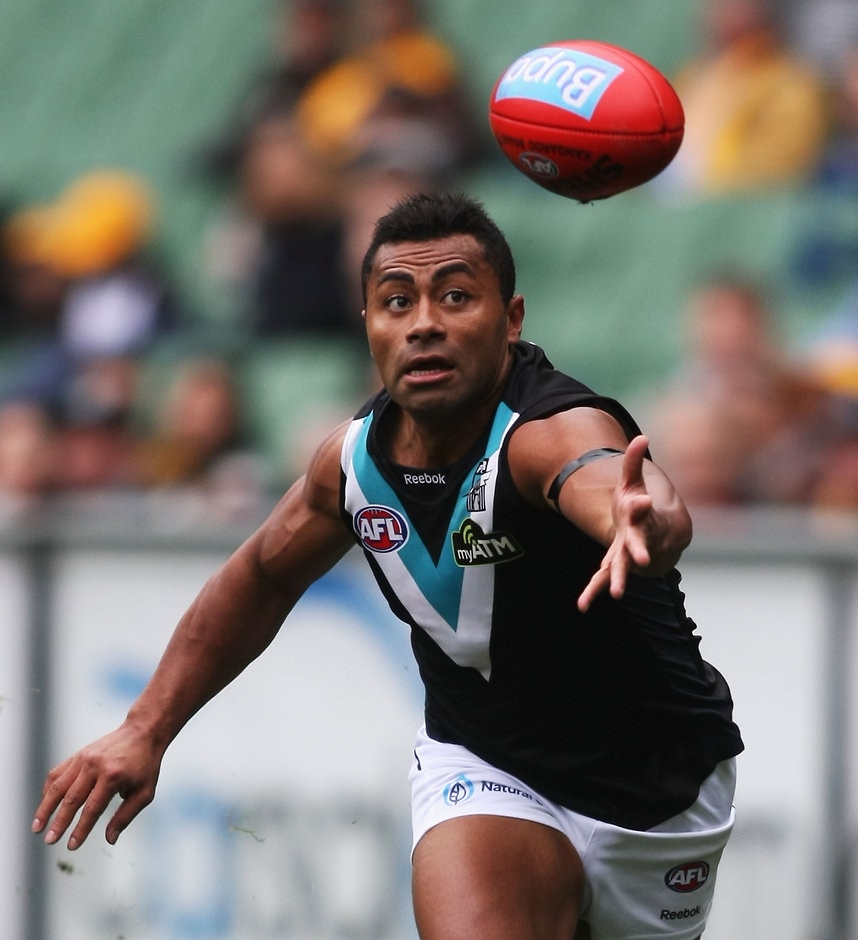 NUGGETTY former on-baller David Rodan has signalled his intention to pursue a career as a goal umpire.
The 31-year-old, who retired in 2013 after rupturing the anterior cruciate ligament in his left knee for the third time, wants to trade in his footy boots for a set of white flags.
"I've seen David down here on a couple of occasions working out with our goal umpires coach," AFL umpires boss Hayden Kennedy told 3AW on Thursday.
"He moves well between the sticks.
"He's going to bring a lot of character to goal umpiring.
"I spoke to David about why he wanted to become a goal umpire and they're just fantastic reasons, about the multicultural [side of things] and how he can get other people involved.
"It's just a fantastic story if it ends up David actually debuts."
Rodan, who was born in Fiji, played 185 AFL games including 65 for Richmond from 2002-06, 111 with Port Adelaide from 2007-12 and nine for Melbourne in 2013.
His last knee reconstruction was his fourth in total, after being one of the first AFL players to receive a LARS ligament in 2009.
After winning Dancing with the Stars last year, Rodan lined up for Northern Football League team West Preston Lakeside this season and played 16 games.
If he succeeds in becoming an AFL-level goal umpire, he will join Leigh Fisher and Jordan Bannister – who are field umpires – as former players to make the transition.
Former Carlton midfielder Andrew Carrazzo is also expected to make the transition to field umpiring after retiring this year.