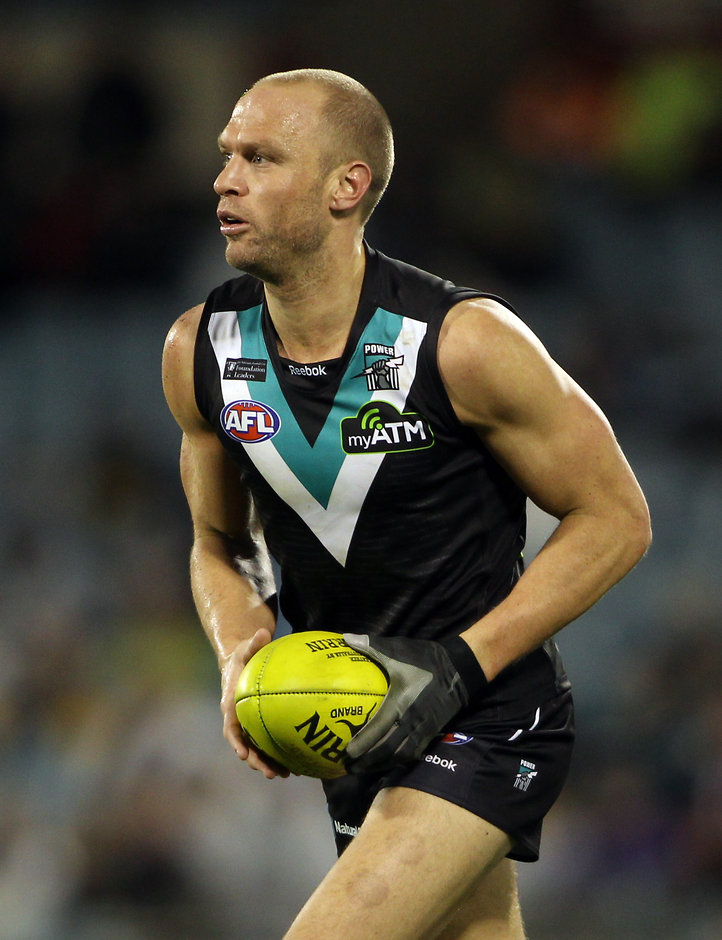 GREATER Western Sydney assistant coach Chad Cornes will return to Port Adelaide to replace Garry Hocking as coach of the club's SANFL side.
Hocking will assist Power midfield manager Michael Voss.
Cornes became a household name and won the 2004 premiership with the Power before playing the final 16 of his 255 career games at the Giants in 2012.
On retiring in 2013 he took on a full-time assistant coaching role, helping to develop the League's youngest list.
Senior coach Leon Cameron thanked Cornes for his service.
"Chad has played a crucial role in establishing a tough and ruthless culture at the Giants and we thank him for his efforts over the past four years," Cameron said.
"When he joined the Giants, Chad added much needed experience to our playing list and his leadership showed our young players what it takes to succeed at AFL level.
"As a coach, Chad has done a terrific job working with our young backline and developed a great rapport with our players and staff."
Cameron said the club wasn't going to stand in the way of Cornes' desire to coach his own team.
Cornes was delighted to be returning to Port, the club at which he enjoyed so much success as a player.
"Port Adelaide has such passion from the coaches to the players and their fantastic loyal supporters," he said.
"It's a big challenge coaching my own team and I look forward to driving this group to keep improving."
Hocking's return to the AFL coaching group is just one of a number of changes at Alberton.
Former Essendon assistant Nathan Bassett will take over from defence coach Matthew Nicks, who will take charge of the forward line next season.
Shaun Hart will remain the director of coaching.