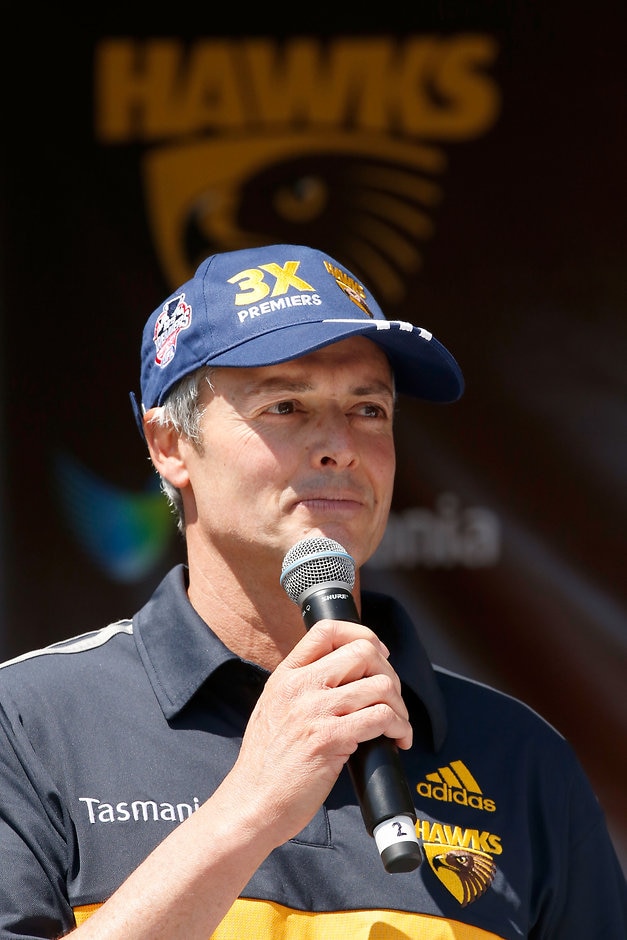 THIS SEASON remains the gift that keeps on giving for Hawthorn, with the premiers recording a $3.33 million operating profit for the year.
It follows the Grand Final win over West Coast – the third flag in a row for the club – and after breaking the club's membership record for the ninth consecutive year.
Even more significantly, the profit figure does not include a $2 million donation made to the club this year by an individual benefactor.
"As a club we are extremely fortunate to have the support of our loyal members and supporters, corporate partners and a united board and administration," said club president Andrew Newbold, who thanked Hawk members for their "incredible support and passion."
"The club's overall membership figure has increased by six per cent, which we wouldn't be able to achieve without the support of our 8947 Tasmanian members.
Hawthorn's overall debt has been reduced by $1.2m, which is significant as it continues planning for its new training and administration facility at Dingley, in Melbourne's south-east.
The Hawks have made a conditional offer to purchase a 28-hectare parcel of land with a view to moving there from Waverley Park in approximately five years.
Hawthorn increased its football department spend by two per cent in 2015, a year in which its average home crowds in Victoria increased from 49,72 to 52,783.
The club also revealed it handed $1,349,107 to the AFL in equalisation payments.
Hawthorn will enter 2016 in its quest to become just the second team in league history to win four consecutive premierships with a full and healthy list of players and with another major sponsor on board, leading car manufacturer Audi Motors.