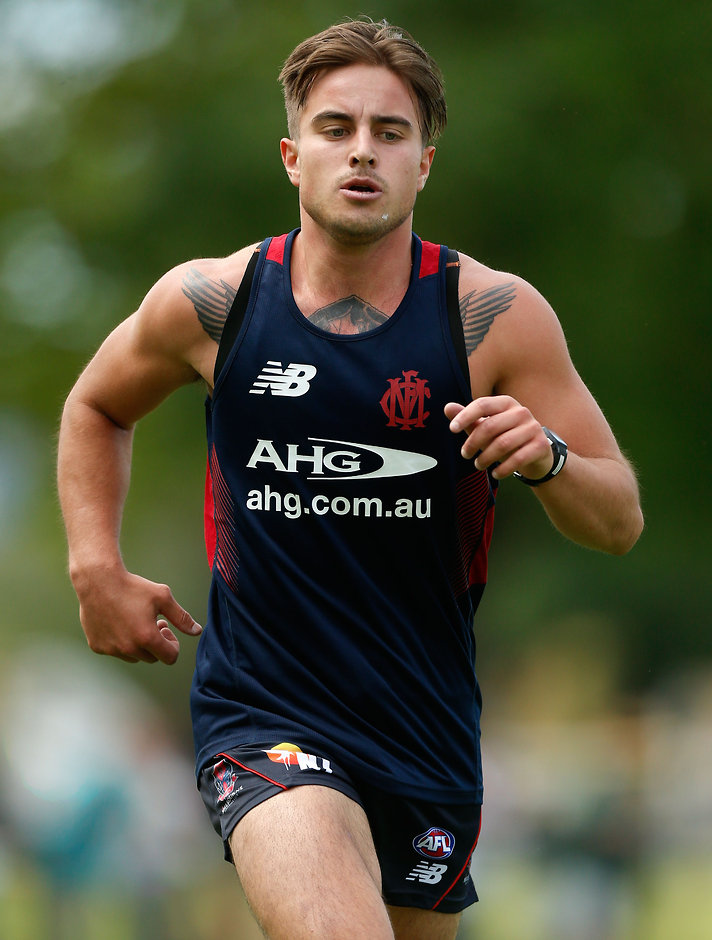 MELBOURNE recruit Ben Kennedy believes he is a ready-made player who could play a full season with the Demons next season after crossing from Collingwood in search of more opportunities.
After playing 12 games in his debut season of 2013, Kennedy managed just eight matches in 2014 and five last season, spending the majority of the year in the VFL.
His inability to hold a spot in the Magpies' midfield encouraged him to seek a new home and he said he was ready to have an influence with the Demons.
"I think I'm a ready-made player as it is. I've had my years of development and I'm ready to start playing now," he told the club's website.
"I'm ready and up for it, so hopefully I can play all games next year and have a bit of an impact."
Kennedy, who won a lot of the ball at VFL level last year and was tagged in some matches, said he would bring versatility to the Melbourne midfield and an ability to play both inside and outside.
The 21-year-old said he was pleased to get straight into pre-season training.
"It was tough as you'd expect first day back, but it was good meeting all the boys and the coaches. They were very welcoming," he said.
"It was good getting across the game-plan that I'm to play next year. They expect you to pick it up pretty quickly and get into the swing of things."
Kennedy, whose pace is his biggest asset, was part of a "mega-trade" that saw Jeremy Howe move to Collingwood and midfielder Jimmy Toumpas head to Port Adelaide. Adelaide also gained Paul Seedsman from Collingwood.
When Kennedy met with the Demons he said it was clear his future was there.
"I wanted a little bit more opportunity … and they really impressed me with what they presented to me," he said.
"I look forward to paying them back and I'm really looking forward to the fresh start and getting into it."