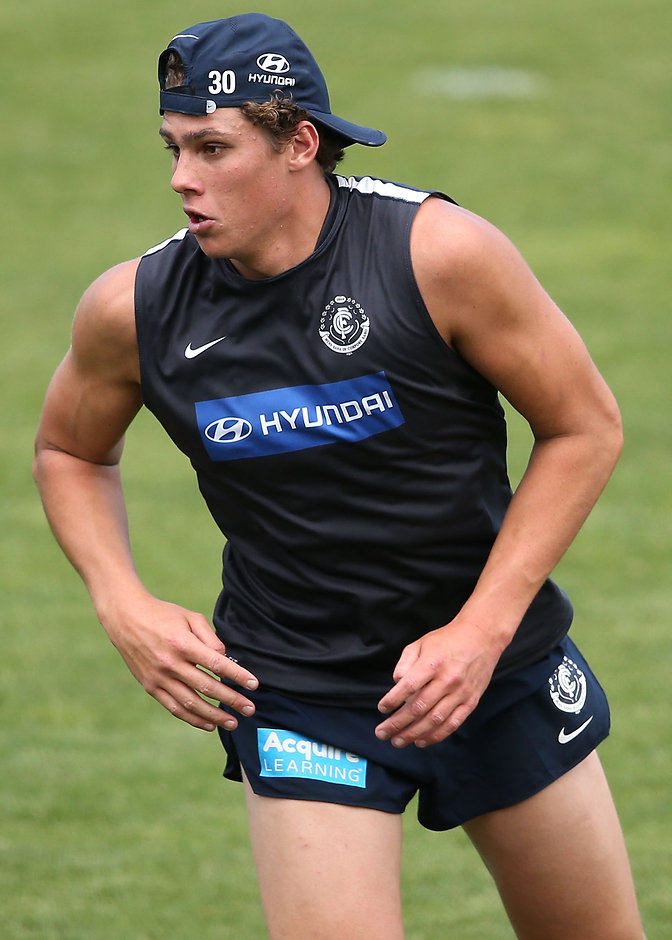 I messed up, I've let a lot of people down
Charlie Curnow
CARLTON youngster Charlie Curnow says he's learnt "a life lesson I will never forget" after having his drivers licence suspended for two years and copping a $4000 fine in the Geelong's Magistrates Court on Friday.
Curnow pleaded guilty to all charges stemming from an incident just days before last November's NAB AFL Draft, when he was pulled over by police in the Geelong area after he drove through a stop sign at about 3.30am.
The 18-year-old refused a preliminary breath test and was arrested for being drunk in a public place.
In a statement, Curnow said he was extremely remorseful for his actions.
"I know I made a horrible mistake and it's something I deeply regret. The court ruling today is a life lesson I will never forget," Curnow said.
"I messed up, I've let a lot of people down and it's on me to show to my family, my club and my teammates it was a one off."
The 191cm forward was recruited by the Blues with pick 12 in the draft following the incident – joining his brother Ed at the club.
Carlton head of football Andrew McKay said the Blues would continue to educate Curnow and their entire playing group following the incident.
"I want to make it clear that this behavior is not acceptable at the Carlton Football Club," McKay said.
"When we committed to Charlie on draft night we knew we were getting a good person who had made a poor error of judgement.
"Over the pre-season we have taken a proactive approach in providing not only Charlie, but our entire playing group further education and training on alcohol consumption and the affects it can have in the wider community.
"It is an important issue and we will continue to educate all our players."