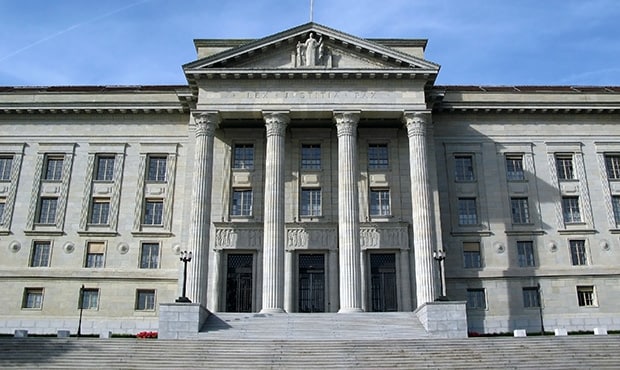 THE FEDERAL Supreme Court of Switzerland is yet to hear from lawyers for the Essendon 34.
Legal teams for the past and present Bombers players, suspended by the Court of Arbitration for Sport last month, have seven more days to file paperwork with the Lausanne-based judiciary.
"As of today no appeal has been submitted to the Swiss Federal Supreme Court," the Swiss court's deputy press officer told AFL.com.au overnight.
"The official delay to submit an appeal is 30 days after receipt of the decision," the court official confirmed.
"This time period has not yet elapsed."
It is possible any hearings would need to be held in German or French, although AFL.com.au's inquiry was dealt with in English.
The players would need to be confident they could prove they weren't treated fairly by the three-member CAS panel.
The players are not compelled to appeal as a collective. It is possible some could roll the dice individually or as a smaller group.
It's just the first legal call the players and their lawyers need to weigh up after the shock finding.
Next, they'll turn their attention to seeking compensation from the club, and potentially the AFL, for their loss of earnings and reputational damage.
The AFL is yet to rule on whether the Western Bulldogs, St Kilda, Port Adelaide and Melbourne will be able to add to their list or receive any compensation for the loss of players as a result of the bans.