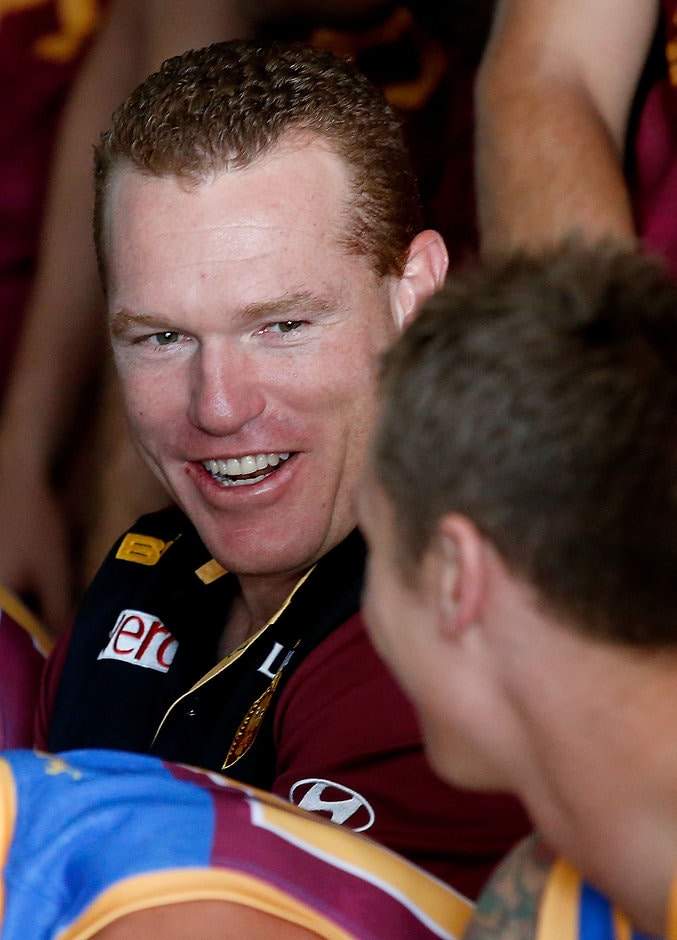 We still have a lot of work to do but our foundation is strong and our future is bright
Justin Leppitsch
THE BRISBANE Lions have re-signed coach Justin Leppitsch until the end of the 2017 season.
Lions chairman Bob Sharpless made the announcement at the club's season launch on Monday night.
Leppitsch, who has coached for two seasons and was under contract until the end of 2016, has now had his deal extended by one year.
Football director Leigh Matthews said Leppitsch and the Lions' board were "fully aligned" on the club's rebuild both on and off the field.
"There has been a lot of change around the club and there was never any doubt as a board that we would continue with Justin," Matthews said.
Leppitsch has completely overhauled the playing list since taking the reigns at the end of 2013, making 34 changes in three off-seasons.
Leppitsch said he was happy to have the extension finalised.
"Our football club is on a journey and the hardest part of our journey is now done in many respects," Leppitsch said.
"We have made a lot of changes over the past two years but they have been changes for the better and we will see positive results in the years ahead.
"The recommitment of so many of our current players, as well as the influx of quality players and staff show that we are on the right track.
"We still have a lot of work to do but our foundation is strong and our future is bright."
CEO Greg Swann said the club was convinced Leppitsch had the team headed in the right direction.
"You only have to look at the young talent on our list and the growing number of our best players who've re-committed to the club to know that we are in a good place," Swann said.
"The kind of football we played in the win over the Bulldogs at the end of last season shows what a team coached by Leppa can produce, and we are looking forward to much more of that in the years to come."