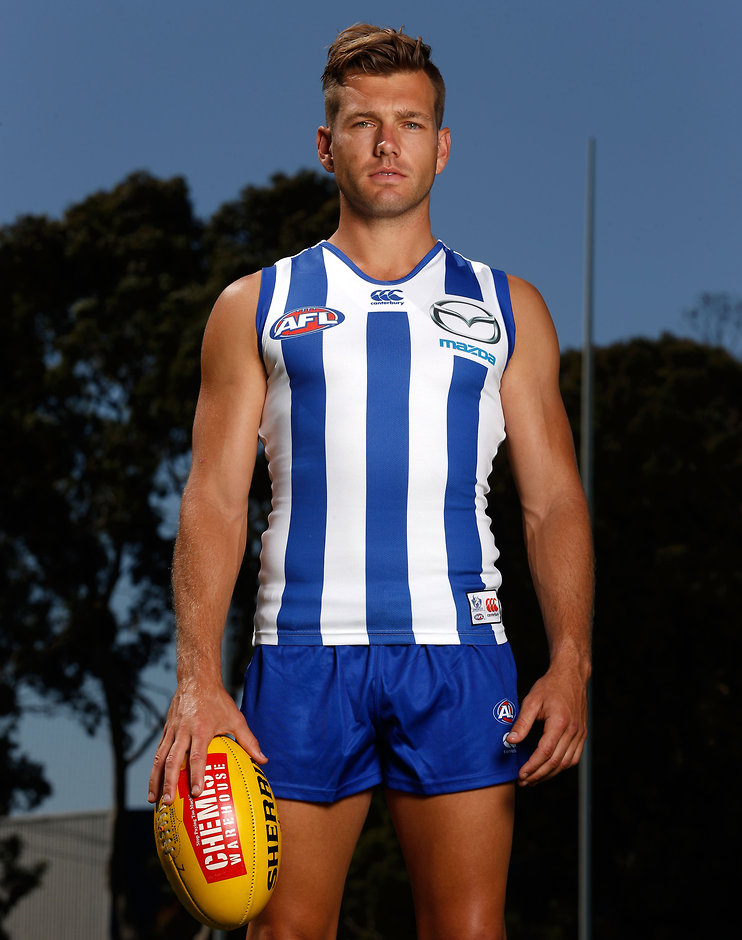 You don't like to start off round one with a loss, especially in the fashion that we did last year
Shaun Higgins
THE ILLICIT drugs policy may need to be altered to better serve the players, says North Melbourne's Shaun Higgins.

A report by News Corp on Friday said up to 11 Collingwood players tested positives for illicit drugs in hair tests, but said at least two other clubs may have even more players having tested positive.

That figure has been questioned, however, by Collingwood president Eddie McGuire.

Changes were made to the illicit drugs policy at the end of last year. Players will now be named, fined and suspended for four matches if they record a second strike.

Under the previous policy, players were not publicly named until they accrued a third strike.

"I think we're definitely on the right path. We've made some significant gains in the last couple of years," Higgins said.

"We put ourselves open to this testing. We do it for the right reasons, and that is to make sure all players are looked after, and if there's issues, that they're addressed.

"If that means the policy needs tweaking a little bit, then I'm sure we'll look into that."
Higgins had minor knee surgery after North Melbourne's opening pre-season game against St Kilda.
He has not played since but said he was ready to play against Adelaide on Saturday night at Etihad Stadium.
"I probably could have played earlier than this, but we just wanted to make sure strength-wise, that I was ready to go," he said.
"That was probably the main hurdle that we had to get over. I had a really good pre-season up until that point.
"Ideally, you would probably like another game, but it is what it is. I was literally off my legs for seven or eight days.
"In that time we had community camp and country visits, so I missed maybe one-and-a-half sessions compared to the rest of the boys."
Higgins, 28, signed with the club as a free agent at the end of 2014. He was previously at the Western Bulldogs for nine seasons.
After struggling with injuries and form at the Dogs, Higgins flourished in his first year with North. He finished third in the best and fairest, kicked 39 goals and was nominated for the All Australian squad.
Higgins said as a team, the Kangaroos had not talked about getting revenge for last year's round one clash against Adelaide, which the Crows dominated and won by 77 points.
For him personally though, that motivation existed.
"No doubt [there is a sense of wanting to get Adelaide back]. You don't like to start off round one with a loss, especially in the fashion that we did last year."