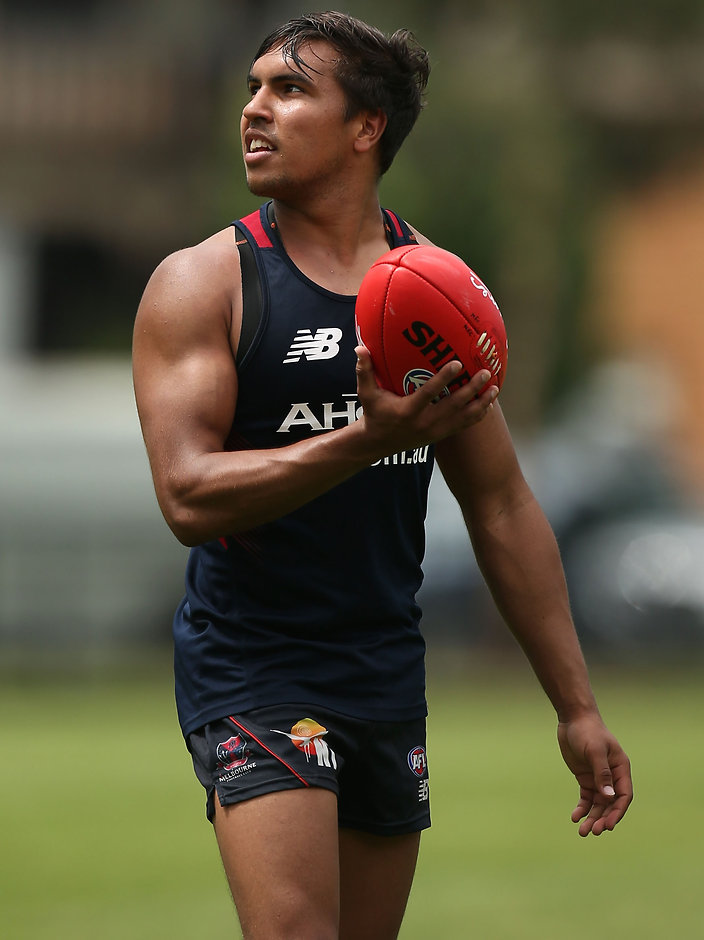 MELBOURNE forward Jay Kennedy-Harris has injured his hamstring for the third time this season and will be sidelined for the next 4-6 weeks.
Kennedy-Harris, who had just returned to full training after his second lot of rehab, suffered the setback at training last week.
The Demons will be particularly cautious in Kennedy-Harris' rehab this time around, according to elite performance manager Dave Misson.
"Jay had a minor tweak at training last week," Misson told the club's website.
"We don't think it's too serious, but it's his third one in six months, so we're going to have a bit of a look at what we're doing there and make sure we set up Jay to have a good back half of the season.
"He's probably four to six weeks away."
The 21-year-old has had a tough season and has not played a game for Melbourne in 2016, after playing 14 and eight matches in his previous two seasons, respectively.
In better news for the Demons, Angus Brayshaw and Heritier Lumumba are tracking well in their bids to return from concussion injuries.
Brayshaw will almost certainly take the field for the Casey Scorpions against North Ballarat in the VFL on Saturday.
Lumumba is listed as one week away from a return on the club's official injury list.
"They're both going really well. Gus has been back at training for a week now ... [he] is actually a chance of playing this week and he was training with our VFL group on Thursday night and we'll make a decision after that."
The Demons are yet to put a timeline on young defender Christian Salem's return from a thyroid problem.
"It's going reasonably slowly. All of his markers are improving, but they're improving slowly," Misson said.
"We're not really putting a timeframe on Christian, but we want him to be healthy before he's back training and playing."
Veteran defender Lynden Dunn will miss another week with a hamstring problem, while developing forward Sam Weideman (hip flexor) will also be sidelined for a further week.