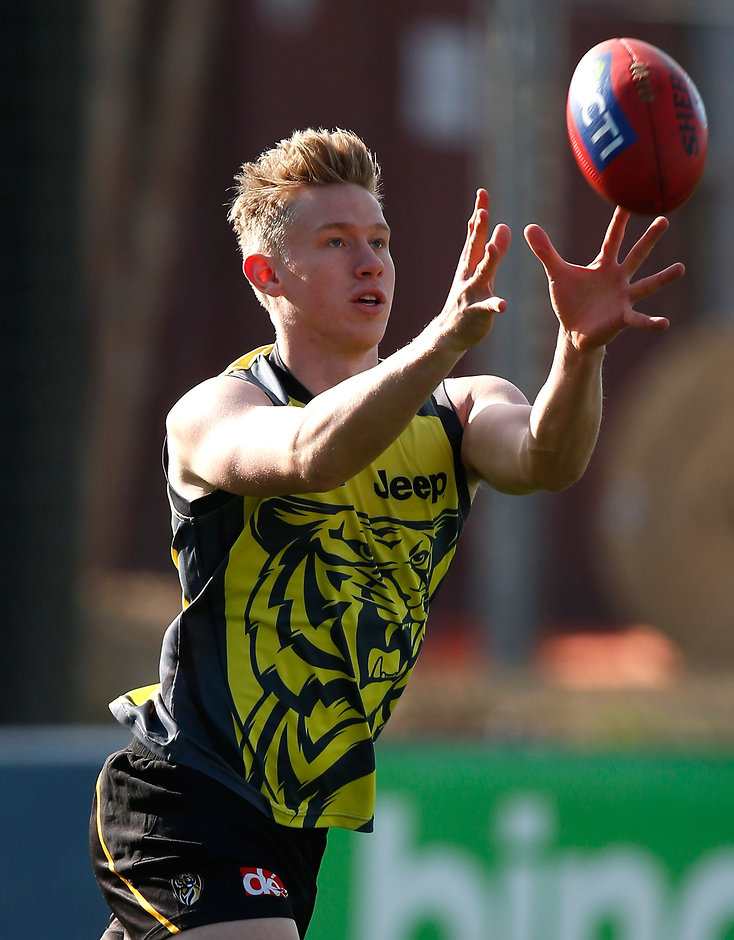 RICHMOND youngster Reece McKenzie has retired from the AFL after battling mental health issues.
The 20-year-old key forward was placed on the Tigers' long-term injury list in May and spent extended time away from the club to deal with the condition.
Richmond issued a statement on Thursday saying McKenzie has applied to play with Marcellin Old Collegians in the VAFA.
"The club understands Reece's decision and wishes both him and his family all the best in his football career and future endeavours."
McKenzie, the son of Carlton premiership player Warren McKenzie, was taken by the Tigers with pick No.77 in the 2014 NAB AFL Draft.
The Northern Knights product didn't play a senior game for Richmond.

Later, McKenzie took to Twitter to thank fans and supporters.

"You guys are great. I'd give you all a big hug if I could," he tweeted.

He also hinted at a return to football, posting a picture of Hollywood actor Arnold Schwarzenegger from the sci-fi classic The Terminator.

Schwarzenegger's most famous line from that film is "I'll be back".

All i have to say pic.twitter.com/NNEpUsXTeg

— Reece McKenzie (@reecemck21) June 30, 2016
And thanks to all the fans and supporters you guys are great, I'd give you all a big hug if i could

— Reece McKenzie (@reecemck21) June 30, 2016