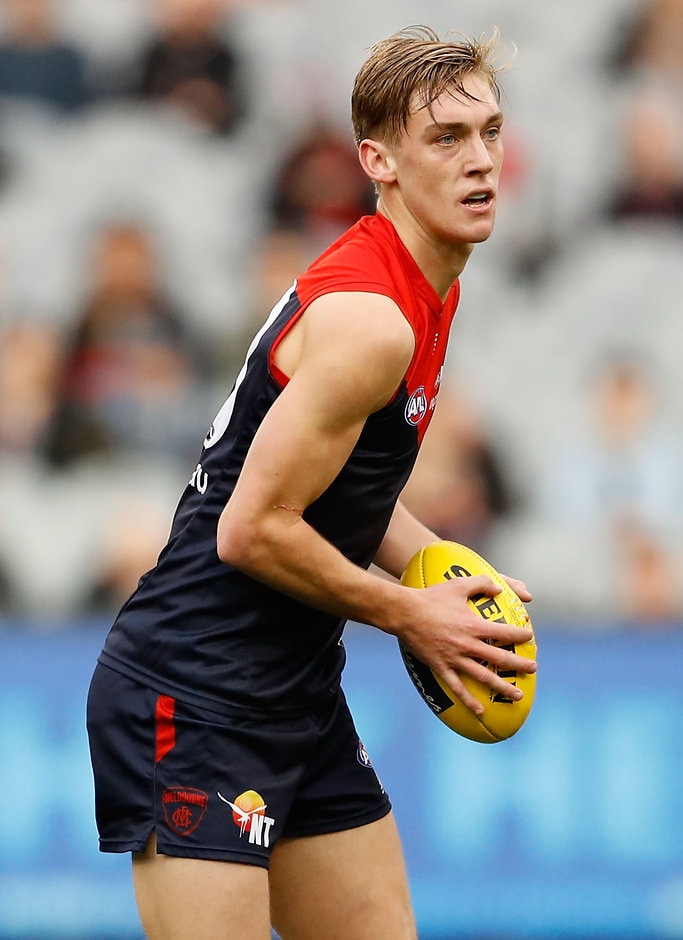 MELBOURNE defender Oscar McDonald will have to pass a fitness test to be selected for Sunday's clash against Gold Coast, while veteran Heritier Lumumba remains out indefinitely with concussion.
McDonald injured his left ankle for the third time this season against West Coast last weekend and will have to prove he is ready to go at training on Friday.
"Oscar rolled his ankle in the game (against the Eagles), but went back out and finished the game," Demons high performance manager Dave Misson told the club's website.
"There's no structural damage at all – it's just the same ankle he's rolled a couple of times already this year.
"He had a run [on Wednesday] and ran pretty well, so we're expecting him to be available, but he's going to have to train on Friday."
After Lumumba suffered a heavy head knock while playing for the Casey Scorpions against Richmond earlier this month, the Demons decided to again treat him with caution.
It follows his first concussion early this season after which he missed several games due to lingering symptoms.
"'H' is continuing to work through those concussion symptoms and he's been out running and doing a little bit of footy work, but we're taking it really slowly with him," Misson said.
"He's got the occasional symptom here and there, but he's gradually getting better, so there is still no time-frame on his return."
Ruckman Jake Spencer's knee injury is not as bad as first feared and he is a chance to lineup for the Scorpions against Coburg on Saturday.
"Jake got a knock on the knee in the first quarter (last weekend) and tried to continue, but couldn't play out the game," he said.
"Scans earlier in the week ruled out any fracture, so it's really just a solid contusion in the side of his knee.
"He's still pretty sore [as of Wednesday], but the VFL guys have got until Saturday and we probably expect him to get up."
Midfielder Aaron vandenBerg is available for selection this weekend after overcoming a hip complaint.
Youngsters Christian Salem and Jay Kennedy-Harris will play in the VFL this weekend, following appearances in the Development League, as they continue their comebacks from illness and a hamstring injury respectively.