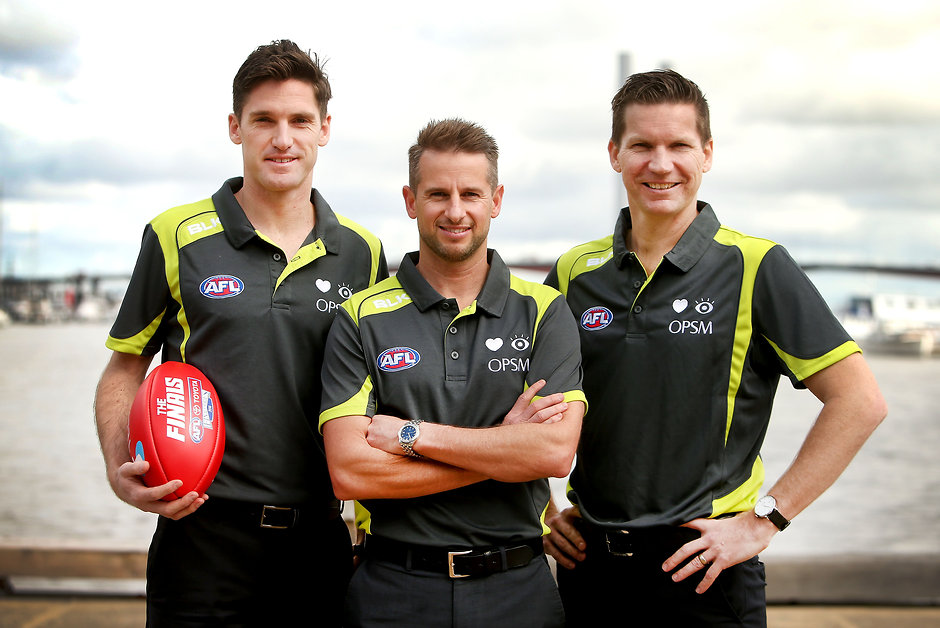 I sat around all morning waiting for it and then went to do my training and he'd rung
Scott Jeffery
AFTER umpiring 308 games, Scott Jeffery will finally officiate in his first Grand Final when the Western Bulldogs take on the Sydney Swans at the MCG on Saturday.
Jeffery is to be joined by Matt Stevic and Simon Meredith, veterans of four Grand Finals, as the chosen three-man umpiring team for the 2016 decider.
Jeffery admitted he was racked by nerves when waiting for the call from umpires coach Hayden Kennedy earlier in the week.
"I missed the call initially, which was rather embarrassing," Jeffery said on Tuesday.
"I sat around all morning waiting for it and then went to do my training and he'd rung.
"Hayden does all the hard calls so I thought he may have been ringing to say 'you've just missed out.'
"It was a pretty special call... it's everything I've dreamed of and worked towards for a very long time."
Grand Final preview: Sydney Swans v Western Bulldogs
Jeffery said the wait to umpire in his first Grand Final had been worth it.
"I've been umpiring for 15 years and I've had some ups and downs," Jeffery said.
"To get phone calls from colleagues and friends and family, it's made everything worthwhile.
"I never lost sight of what I wanted to achieve. I'm still in a bit of shock to be honest – I didn't sleep very well last night."
Stevic is expected to take the first bounce.
"It's important we get away to a good start," Stevic said.
"It was the scariest experience of my life when I did it last year.
"But it's part of your job and you need to step up and do your job."
Meredith urged Jeffery to embrace the occasion.
"It's just about enjoying the week," he said.
"You've spent so much time and devoted your heart and soul into your profession and to reach the pinnacle is an amazing thing.
"It's one of the best weeks of your life."
Field umpires: Matt Stevic, Simon Meredith, Scott Jeffery, Justin Schmitt (EMG)
Boundary umpires: Ian Burrows, Chris Bull, Rob Haala, Michael Marantelli
Goal umpires: Chris Appleton, Adam Wojcik