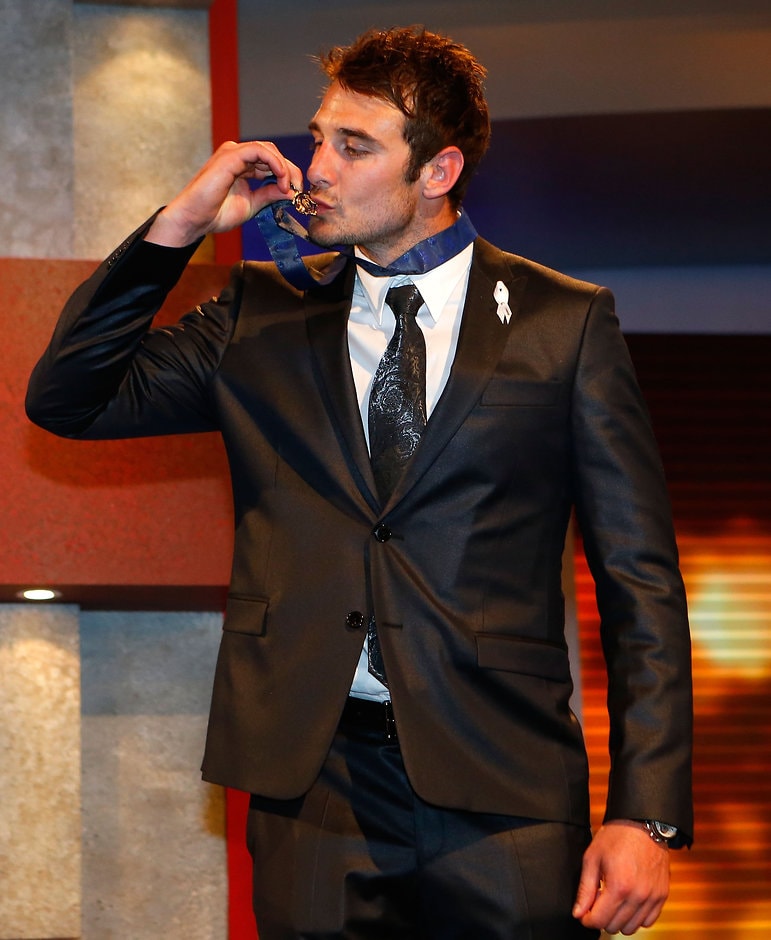 THE AFL Commission faces the most difficult decision in the tenure of chairman Mike Fitzpatrick when it sits to rule on Jobe Watson's 2012 Brownlow Medal.
It is an historic decision that will also divide fans who have sat on opposing sides of the fence through the doping saga and in the debate around whether Watson should retain his medal.
The Essendon 34 failed in their most recent attempt at the Swiss Federal Court to clear their names from doping findings, putting a full stop on the saga that has dragged on since February 2013.
Timeline: How the Essendon anti-doping saga played out
The only decision left is whether Watson retains the medal he won as the AFL's best and fairest player four years ago.
Chris Judd, who won the Brownlow Medal in 2004 and 2010, can't see Watson being allowed to retain the prestigious award legally.
Judd represents a view that the Essendon 34 deserve sympathy, but rules are rules and all awards should be stripped if players are found guilty of taking performance-enhancing drugs.
Others believe the players were innocent parties in an experimental program led by sports scientist Stephen Dank, and want Watson to retain the medal.
Then there are those who place the blame squarely on the players for not controlling what was put into their bodies and say the ban is purely an outcome of an anti-doping rule violation.
For them, the case is black and white – not black and red – and any awards won while the Bombers' doping program was active need to be stripped.
Their case is supported by the Court of Arbitration for Sport's guilty verdict in January 2016, and the Swiss Federal Court's finding on Tuesday night.
Those still hopeful Watson will retain his medal point to the AFL Anti-Doping Tribunal verdict in March 2015 that cleared the players.
The AFL Commission must decide if it sides with the rules governing world sport it has signed up for, or if there are extenuating circumstances for Watson and he proves to be an exception.