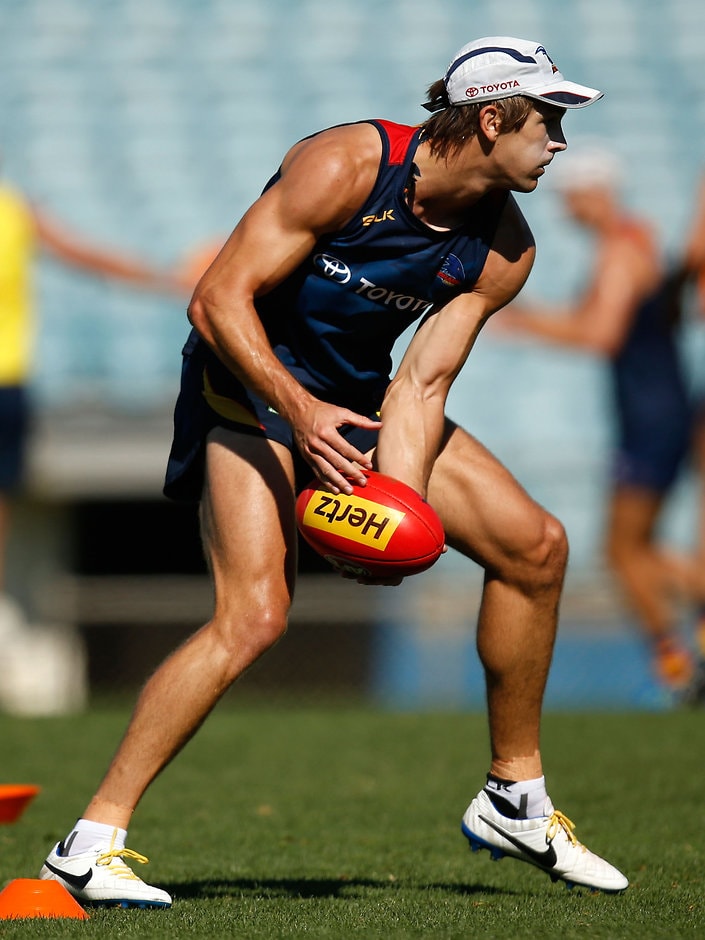 ADELAIDE defender Sam Shaw has retired following the effects of concussion on his career.
The 25-year-old former NAB AFL Rising Star nominee played 24 AFL games in seven years at the Crows after being recruited from the Oakleigh Chargers.
Shaw experienced concussion-related symptoms after a SANFL injury earlier this year and played only four state league games in 2016 as the club took a conservative approach to his recovery.
"I would like to thank the Adelaide Football Club for allowing me to live out a lifelong dream to play AFL and for their support during what has been a difficult time personally through injury," Shaw said.
"I am extremely grateful particularly but not limited to Dr. Andrew Potter and the entire medical team.
"The last seven years at the club have provided me with amazing opportunities and exposure to so many great people, who enable the club to run on a daily basis and have also helped shape me into the person I am today.
"I am thankful for the eternal friendships I have forged and those who have supported me during this time.
"It is with a heavy heart and through much deliberation with the assistance of friends, health professionals and my ever-supportive family to step away from professional football and focus on my health."
More to come