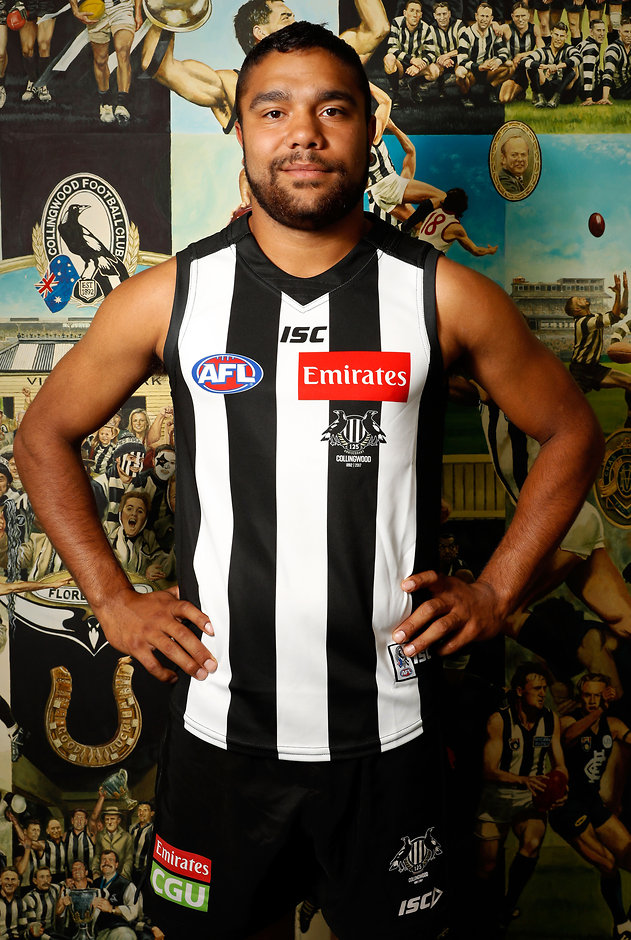 • Every pick, every club on NAB AFL Draft Tracker
• Draft verdict: How did your club fare?

YOUNG Tyntynder product Kayle Kirby raised his arms in triumph when he heard Collingwood call out his name with selection No.50 in the 2016 NAB AFL Draft.
He was at the pub alongside his brother and a mate, eyes glued on the television, while members of his family and friends from near Swan Hill shuffled between playing the pokies and tuning into the draft.
But as news quickly spread that he was off to the Magpies to further his football career, attention turned to Kirby.
"They all jumped around me. It was a bit emotional but that is the whole point," Kirby said.
Drafted alongside two of the Magpies' most famous names, Brown and Daicos, it would have been easy for Kirby to enjoy the moment before sliding into the shadows.
But that doesn't appear to be his way.
The sense of humour Kirby is known for shone through when he met his teammates Monday morning and told them his best position was full forward and it did not diminish when he fronted the cameras an hour or so later.
He had the media pack laughing as he relayed in an unaffected manner the moments either side of pick No.50 when the next phase of his life began.
Kirby only became serious about football a few years ago, inspired by his hero, former Sydney champion Adam Goodes.
He kicked 60 goals in the Tyntynder under 16s in 2014 then 47 goals for Tyntynder seniors in 2015 as he came under the notice of Bendigo Pioneers.
This year he led Bendigo's goalkicking with 32 goals, impressing TAC Cup coach Brett Henderson and pushed his name further forward when he kicked five and four goals in successive weeks with Richmond's VFL team.
"He's an excitement machine when he is up and going," Henderson told AFL.com.au.
He took the opportunity that Tyntynder president Michael Crowe offered him to work as a labourer and head to Bendigo for Thursday training with both hands.
Henderson said Kirby deserved the opportunity.
"The journey hasn't always been easy for him," Henderson said.
"He's a really reliable kid and I think getting into an AFL environment will be fantastic for him."
He is, they say, a very funny man too but he has a serious side.
Driven to represent himself and his people in the best manner possible, Kirby is passionate about where he comes from and those who have helped him to this point.
"I didn't just do it for myself. I did it for my family and my mob," Kirby said.
"[They're] more proud than I am to be honest … yeah, nah, very proud."
Collingwood fan reaction - Curated tweets by AFL