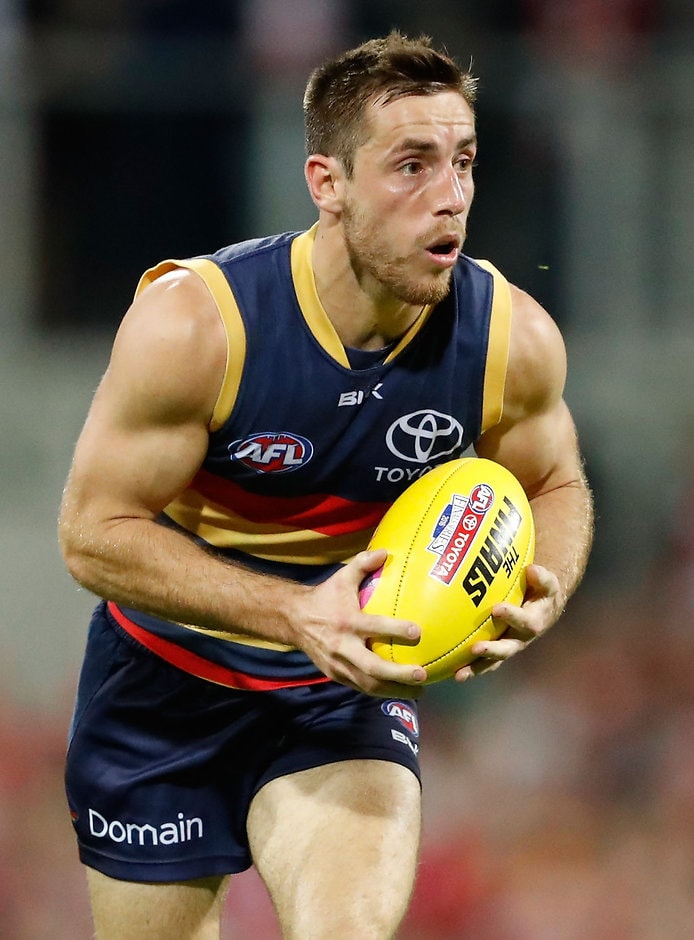 ADELAIDE utility Richard Douglas is relishing his move to defence, but is prepared to play a bigger role in the Crows' short-handed engine room until reinforcements arrive.
With Rory Sloane, Scott Thompson and Brad Crouch touch and go for the Crows' round one clash with Greater Western Sydney, the 195-game veteran is set to spend more time in the midfield early in the season.
"I really enjoy the midfield. I've played there most of my career and I feel I play my best football there," Douglas told AFL.com.au
"With a few injuries that we've got, I've been forced to go through the midfield, which is fine.
"Hopefully through the year I can spend a bit more time down back and maybe rotate 50-50 between the midfield and the backline."
The 30-year-old split his time between the midfield and attack last year, but has now transitioned to the other end of the ground.
"It's something I feel comes quite naturally," he said.
"I'm more of a defensive-type midfielder, so I always push back in defence and try and help back there.
"I've learnt a hell of a lot in a short amount of time during the summer."
Douglas played predominately in the midfield for the Crows in last weekend's pre-season game against Geelong, while also spending time in the backline in the first half.
He has worked closely with defensive coach James Podsiadly and All Australian defenders Brodie Smith and Rory Laird to understand the finer points of his new role.
"First and foremost you've got to be a defender and you've got to beat your man, whereas in the midfield you tend to chase kicks," Douglas said.
"Defence is a bit of a change of mindset, but I've really enjoyed the one-on-one aspect, trying to beat a forward and trying to work off them in attack."