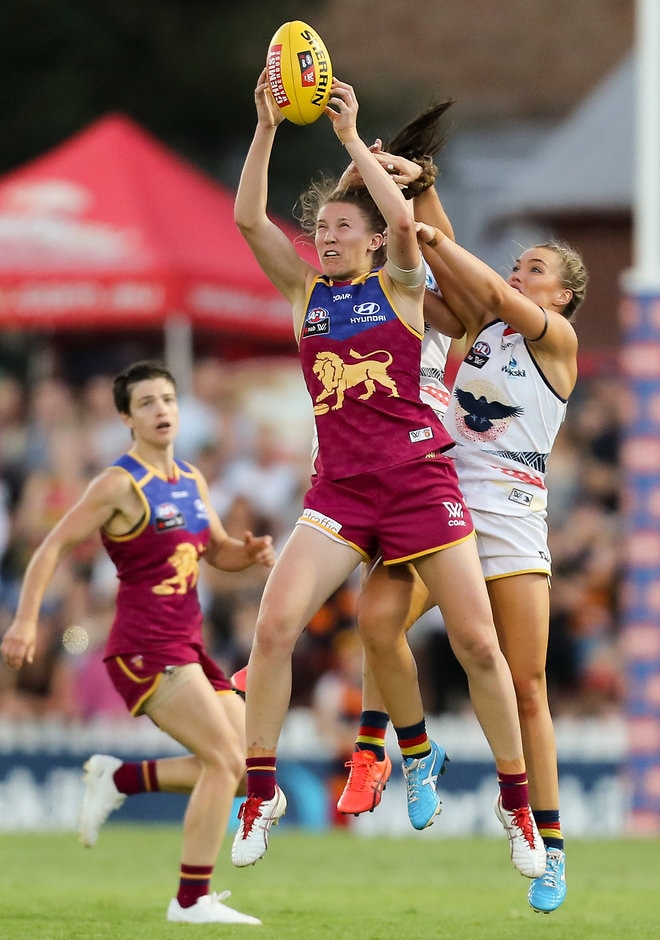 SATURDAY'S NAB AFL Women's competition Grand Final could potentially run a little longer than the home and away matches after some minor rule changes announced Wednesday afternoon.
The AFL confirmed quarters in the Grand Final would be 15 minutes plus time-on after all scores, when the ball is out of bounds and for any significant delay in play (including blood rule and use of a stretcher, pending an umpire's signal).
Quarters in the home and away season games were 15 minutes in duration, plus time-on added after goals or extended breaks.
Breaks at the end of the first and third quarters will be eight minutes, with a 20-minute spell at half-time taking into account the expected heat.
The AFL also confirmed the Grand Final, at Metricon Stadium on the Gold Coast, would start five minutes earlier than originally scheduled, at 12.55pm AEST.
Please see below the updated timings for the 2017 NAB AFL Women's Grand Final –
Quarter lengths
15-minute quarters with time on to be accumulated at the following times –
after a goal is scored (broadcaster to shine light to indicate umpires to recommence play);
after a behind is scored;
when the ball is out of bounds;
for a significant delay in play (eg. blood rule, stretcher – signalled by Umpire);
Please note after goals, the broadcasters will be required to shine a light to indicate to umpires to recommence play (there won't be a chime).
Break lengths
8 minutes - quarter and three-quarter time
20 minutes - half-time (heat policy implemented)