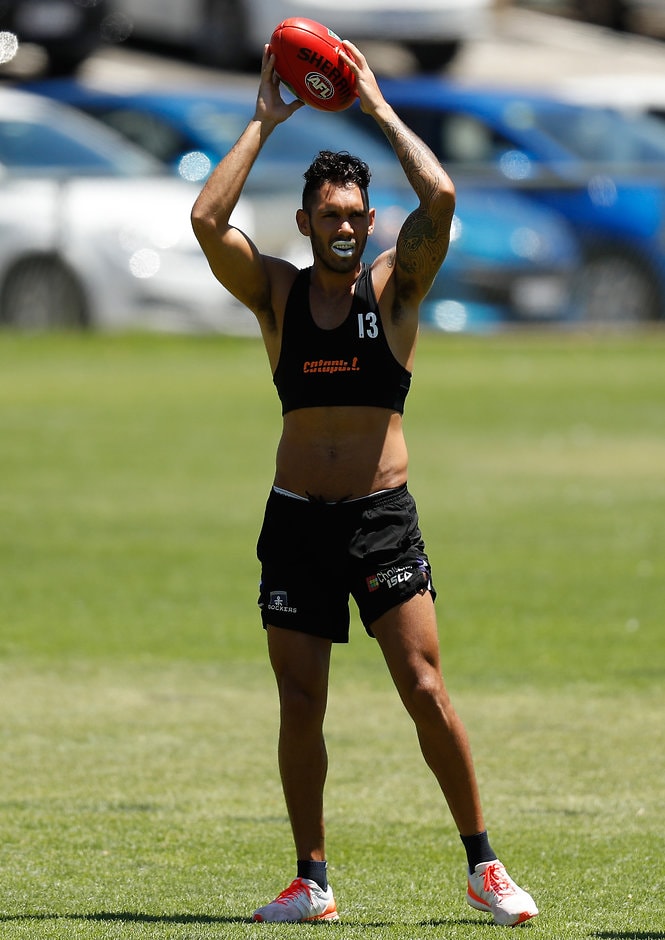 We're a not a club to go and hang our brothers out and leave him to dry.
Dockers recruit Shane Kersten on Harley Bennell
FREMANTLE'S playing group is rallying around Harley Bennell after the latest episode in the troubled star's career at a WAFL match on Saturday, forward Shane Kersten says.
Bennell is under investigation by the club after his strange behaviour during Peel's win over Swan Districts when he pulled cousin Traye away from the three-quarter time huddle.
The 24-year-old also reportedly warned a cameraman not to film him during the afternoon and picked up a camera cord in the changerooms post-match, before being walked out of the ground by Dockers assistant Marc Webb and leaving with friends.
The incident comes after Bennell was asked to leave a flight to the Gold Coast for being intoxicated last month while he was on leave following the latest in a string of demoralising calf setbacks.
Kersten said the Dockers' alcohol policy for injured players varied from case-to-case and threw his support behind his injury-plagued teammate.
"There's a lot of things that have happened in the past and I couldn't imagine how tough it would be for him," Kersten said.
"We as a playing group are sticking by him, and he's one of our brothers, so that's all we can do.
"He's been in good spirits around the club in the last few days, so we'll look to back him.
"We're a not a club to go and hang our brothers out and leave him to dry."
Fremantle is expected to release a statement on Tuesday after CEO Steve Rosich and football manager Chris Bond meet with Bennell, who is yet to play a game for the Dockers following his trade from the Suns at the end of 2015.
Bennell's latest drama has stolen some limelight from David Mundy's after-the-siren goal against Richmond on Sunday, which lifted Freo to a 5-3 record and ninth spot on the ladder ahead of a clash with Carlton in round nine.
The Blues have this week been caught up in a sledging furore surrounding captain Marc Murphy following a spiteful loss to St Kilda, sparking debate across the competition about what is acceptable on-field behaviour.
Kersten said he has never experienced sledging that has crossed the line and insisted the Dockers wouldn't target Murphy verbally this Sunday.
"We don't go into games looking to target people with sledging," he said.
"We're not going to go out there and go beyond the rules of the game to sledge him.
"If they're a good player and we're looking to tag them, that's what we'll do, but we don't need to go over and above to try and win a game in that sense.
"We're more of an action-based team. Obviously being young we don't want to go and say too much because it might come to bite us on the backside."