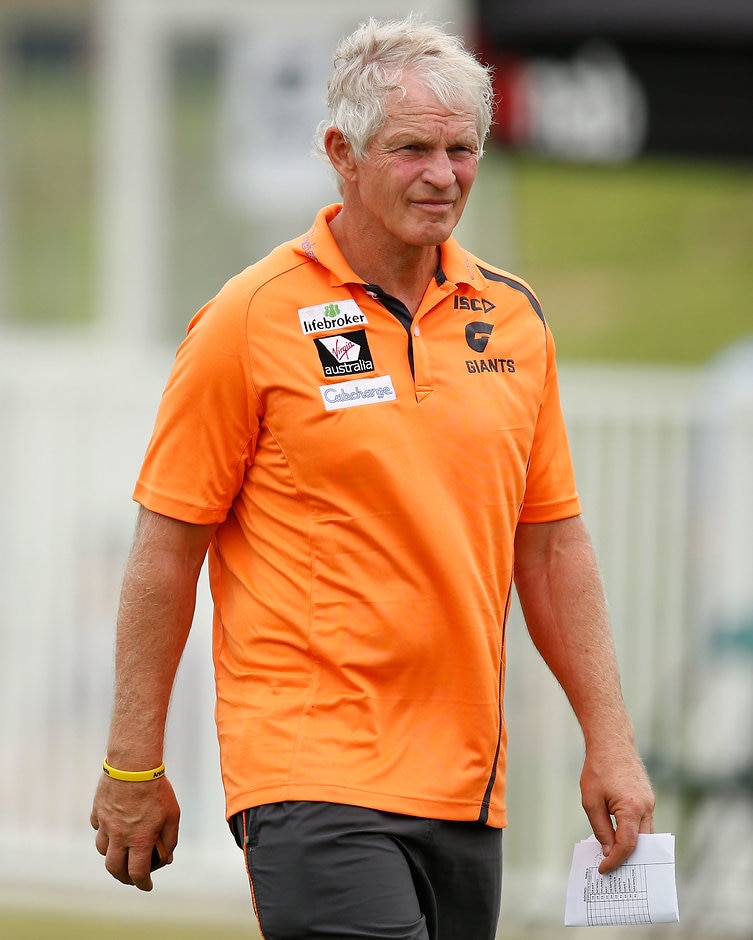 ALAN McConnell will replace Tim Schmidt as coach of Greater Western Sydney's NAB AFL Women's team.
McConnell, the Giants' director of coaching, will continue working with the AFL team.
The club said Schmidt, who coached the NSW/ACT team in the NAB AFLW Under-18 Championships, had stepped down to focus on his expanded role with AFL NSW/ACT's talent programs. He also operates a kicking academy business.
"When the opportunity arose, it made sense to look internally to continue to build the relationship between our AFL and AFLW teams," Giants CEO David Matthews said.
"Alan had already assisted our AFLW players and coaches across the inaugural AFLW season and to secure him in this role is a real win.
"Importantly, he will continue to be across the men's program during the women's season, and return to the men's program during the AFLW off-season."
Matthews thanked Schmidt for his contribution to the club's inaugural AFLW season.
"Many of the values and processes he implemented will continue into 2018 and beyond," he said.
"Pleasingly Tim's role at AFL NSW/ACT will ensure he continues to work with the Giants' AFLW program as the key person identifying and developing young female talent in New South Wales and the ACT."
McConnell played 37 games for Footscray and was the last coach of Fitzroy before it merged with the Brisbane Bears at the end of 1996. He was previously an assistant coach at Geelong and the AIS-AFL Academy's high-performance coach. He has been with the Giants since 2009.