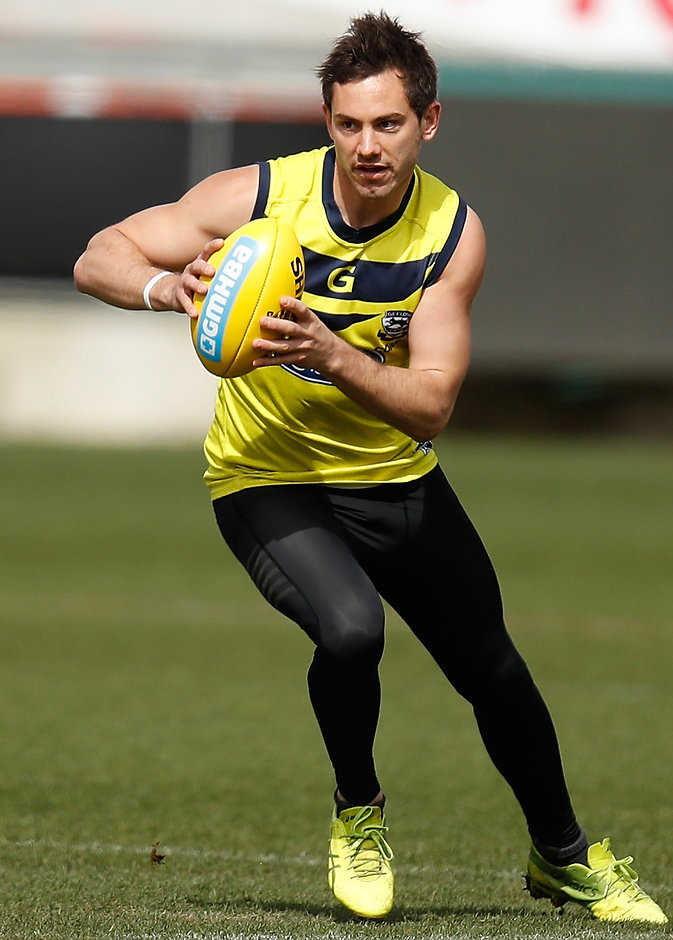 GEELONG coach Chris Scott concedes the club made a blunder by omitting forward Daniel Menzel for Friday night's 51-point qualifying final loss to Richmond.
And the Cats' coach has quashed speculation the 25-year-old was overlooked for disciplinary reasons.
• Forecast the road to the flag with the AFL Finals Predictor
Menzel, who has kicked 38 goals from his 17 games this season, was surprisingly dropped for team balance.
Scott acknowledged the Menzel non-selection, but was more annoyed by the Cats' lack of forward 50 entries against the Tigers (38-57).
"In retrospect – and we've come up with a few things in retrospect – we could've played him," Scott told Fox Footy on Monday night.
"We had 38 entries (inside 50) so that's the other thing you've got to consider if you're looking at it in totality. The full-forward isn't going to help with the entries.
"I don't think that decision contributed to the lack of supply."
Menzel has drawn criticism for his lack of defensive pressure, registering just one tackle in 10 matches this season and no tackles in five other games.
Scott dismissed talk Menzel was ruled out against Richmond because of a discipline issue.
"With a lot of these things, there are things said and people choose to run with them without asking the people that would actually know," Scott said.
"There are rumours swirling out there. There are some mischievous people who push agendas that they know aren't factual.
"It's a pretty simple answer to that one – the answer is no."
After the qualifying final loss, Scott said Menzel was a "very real option" and "more than likely" to return for the semi-final against Sydney.
The Cats will be forced to make one change for Friday night's must-win clash, with midfielder Cameron Guthrie ruled out with a low-grade calf strain he suffered early in the third quarter.
Menzel is the Cats' third-highest goalkicker this season behind superstar Patrick Dangerfield (39 goals) and power forward Tom Hawkins (49).
He remains unsigned beyond this season and qualifies for unrestricted free agency.