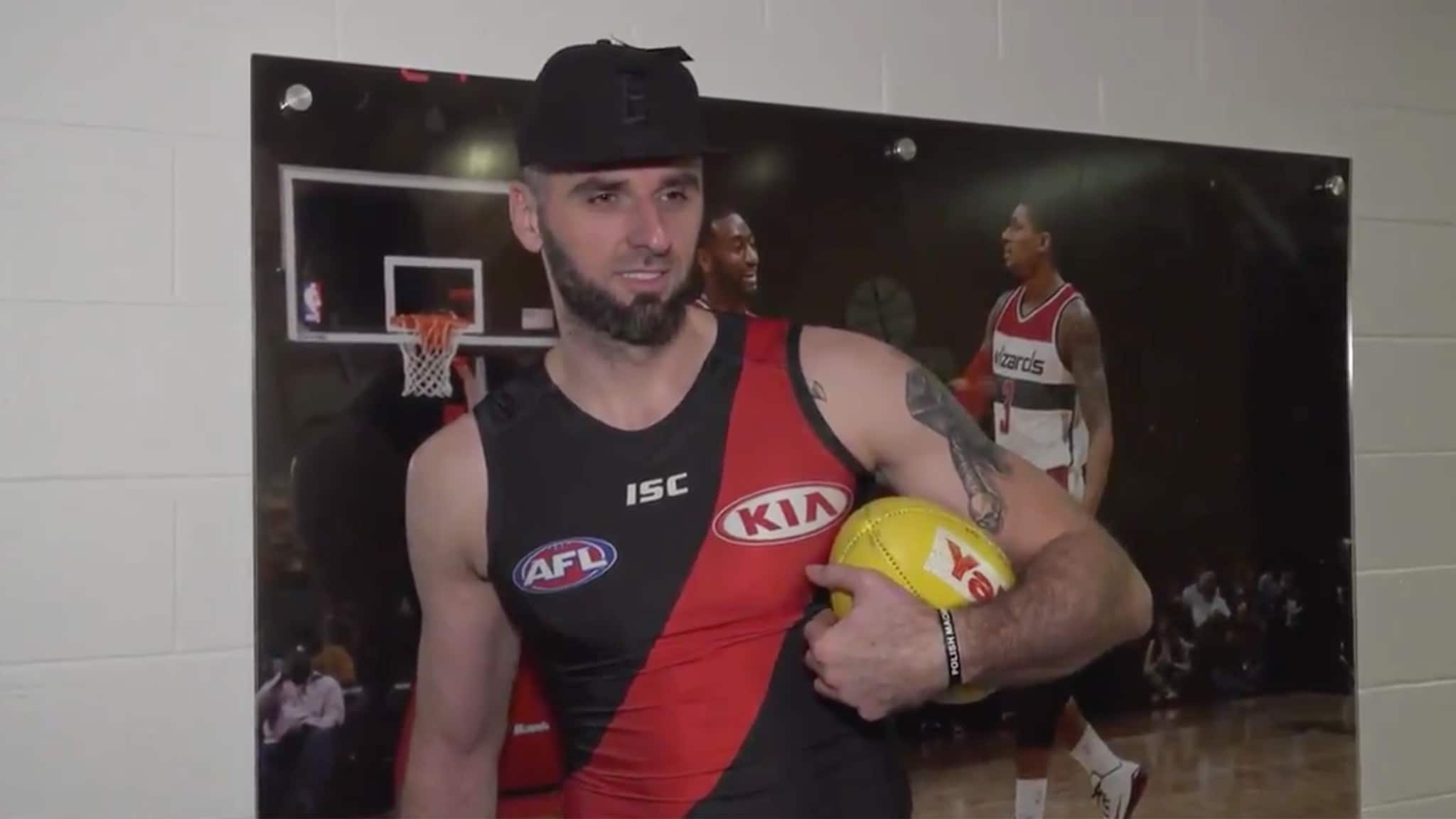 IT WAS an experience Washington Wizards basketballer Kelly Oubre jnr described as "pretty dope" – kicking a Sherrin for the first time.
A band of Essendon players and staff, including Michael Hartley and Martin Gleeson, visited the NBA team's practice facility and had a kick-to-kick session with the likes of John Wall, Bradley Beal and Marcin Gortat.
Oubre jnr has shown he is not scared of physicality, having been ejected from a playoff game against Boston earlier this year and suspended after retaliating to an illegal screen from Kelly Olynyk by giving the Celtic a massive shove.
He showed respect for what AFL players do every week.
"It's pretty dope. I had a good time. I was trash but you know, those guys go out and play their hearts out. They play on a 200-yard field, which is crazy," Oubre jnr said.
"No pads, straight going out and killing people, knocking people out, so it's cool."
Washington coach Scott Brooks admitted his charges struggled with the oval-shaped ball.
"You could tell our guys have been playing with the round ball all their lives, because it was very awkward," Brooks said.
At yesterday's practice, some of the guys from @EssendonFC of the @AFL came by to teach us Aussie Rules skills #DCFamily #DonTheSash pic.twitter.com/Rj769BzoUP

— Washington Wizards (@WashWizards) November 1, 2017
Gortat donned a Bombers jumper and spoke glowingly of AFL footballers.
"I have full respect for what they do. You really need to have the passion to do that sport," Gortat said.
"It was a great experience to just meet with them, interact with them, talk to them about different workouts, different practices, the drills they're doing, the drills we're doing, and we just exchanged our experiences."