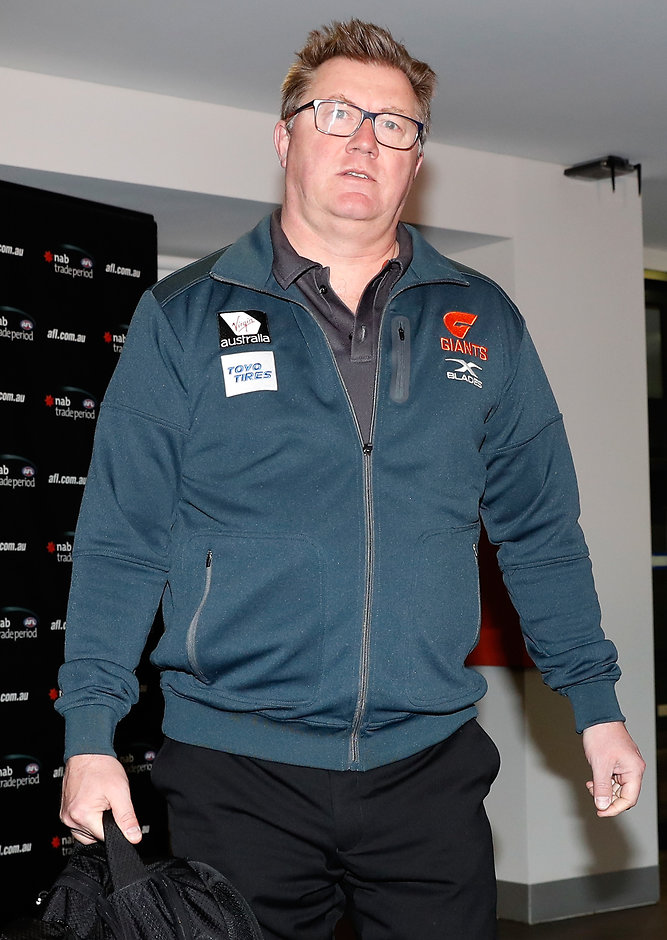 GOLD COAST has induced Greater Western Sydney list manager Craig Cameron to leave one expansion club for the other on a big-money deal.
Cameron said he informed the Giants of his intention to leave on Sunday, and the club made the decision to cut ties immediately, less than two weeks from the NAB AFL Draft in Sydney.
Late on Monday Cameron told AFL.com.au he had offered to serve out four weeks notice as per his employment agreement.
Cameron only arrived at the Giants in May last year after being offered a chance to return to the AFL industry by football boss Wayne Campbell.
It's understood he was contracted at GWS until the end of 2019.
Cameron worked with Suns chief executive Mark Evans at Melbourne before spending several years at Richmond.
He left the Tigers to take up an ill-fated role in the horse racing industry.
A shake-up of the Suns' recruiting and list management department had been floated after the departure of coach Rodney Eade.
"We are in the midst of discussing structures and roles in the football department for 2018, however this hasn't reached completion," a Gold Coast spokesperson told AFL.com.au.
Foundation list manager Scott Clayton will lead the club into next Friday's draft – but AFL.com.au understands he will finish up soon after.
Cameron's exact new role remains unclear.
The Suns also have a vacancy for their general manager of football following the departure of Marcus Ashcroft.
The Giants have pick 11 as their first selection in this year's draft, while the Suns have pick 19.
It is unclear exactly who will be sitting at the tables for both of the AFL's expansion clubs on draft night.
Clayton – a veteran list manager who's worked at the Brisbane Lions and the Western Bulldogs before his Suns stint – made headlines last week with comments about the so-called 'go-home' factor that's hampered Gold Coast since its inception.
"Every year, we at Gold Coast speak to would-be draftees and they say to us: 'You can draft me but I'll be coming back (to their home state) after two years'," Clayton told ESPN.
"It's like bloody Play School, it's so child-like that these young men who want to be part of a national competition can dictate the state they play in."
"I draw the analogy of an actor who says: 'If I'm going to star in movies, I'm going to live in Hollywood - not Pittsburgh'."