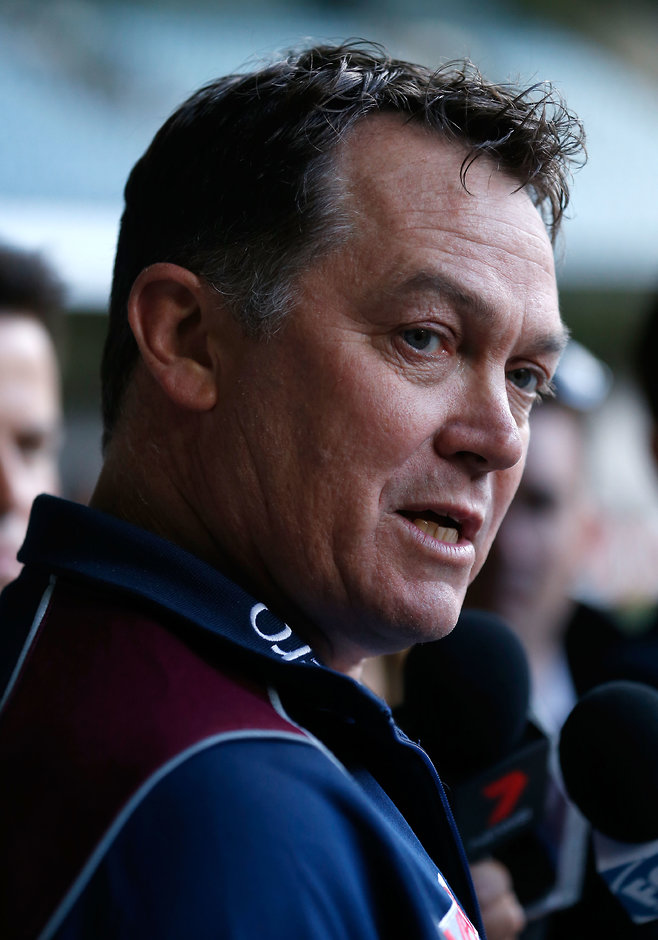 I have come to realise my passion and skill set lie more with football than they do with umpiring
Peter Schwab
PETER Schwab will not continue as AFL umpires boss in 2018.
AFL.com.au understands that Schwab felt his position at the League was untenable following several weeks of discussions within the League's football department.
He handed in his resignation last week after less than a year in the job, despite having more than two years to run on his contract.
Schwab's departure comes just a month after Steve Hocking began his role as AFL football operations manager.
The AFL released a statement on Tuesday morning stating that Schwab was leaving the AFL to pursue new opportunities.
"Peter took over the role at a critical time for the AFL, and after managing the department in 2017 is seeking new challenges. On behalf of the AFL, I thank Peter for his commitment and wish him well for the future," Hocking said.

Schwab said the time was right to depart, despite holding the key position for less than 12 months.

"Whilst I have enjoyed my year being the national head of umpiring and I thank the AFL for the opportunity, I have come to realise my passion and skill set lie more with football than they do with umpiring," he said.
"Having said that, I admire the skills, integrity and professionalism that Hayden Kennedy, the AFL umpiring department staff and the AFL umpires bring to their important role in our game and I wish them all the best."
The umpiring department will be briefed on the decision on Tuesday.
Hocking said he would be working closely with the umpiring department to conduct a broader review of the development and coaching program for umpires as part of replacing Schwab.

"Attracting and supporting umpires at every level of our game remains a considerable challenge, and building increased capacity in our umpiring department is a critical task for me as the new general manager of football," he said.
Schwab left his position as Brisbane Lions list manager in December last year, and was appointed by the League to run the umpiring department.
He had previously held a similar role at the AFL for two years in 1998-99.
Schwab's impressive resume also includes being senior coach at Hawthorn for five years from 2000.
He was AFL Victoria chief executive between 2007-2010, and also served as the AFL's Match Review Panel chairman for three years.