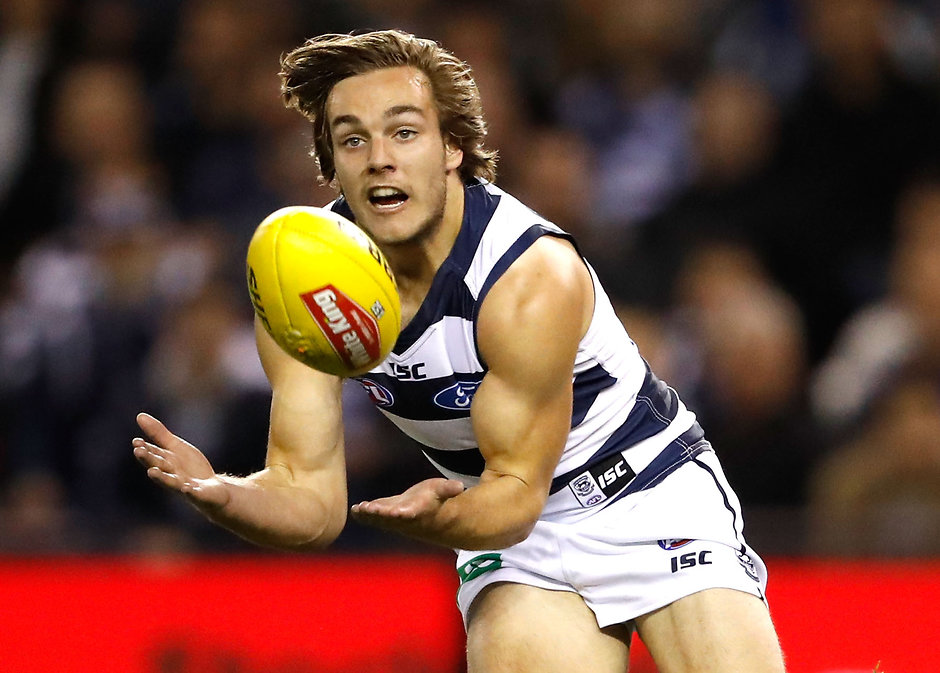 I'm feeling really good … and hopefully I can just get on the park
Cory Gregson
THERE hasn't been much light at the end of the tunnel for Cory Gregson in a horror past 18 months, but he is finally targeting an on-field return this year.
The Geelong footballer's promising start to his AFL career came to a shuddering halt when he pulled up lame in his left foot after a training session in July 2016.
Gregson eventually underwent surgery for a navicular bone stress fracture and has suffered numerous setbacks, including missing all of the 2017 season.
The 21-year-old small forward was in a moon boot this time last year, but has rejoined the Cats' main training group and is slowly increasing his loads.
How are your club's veterans tracking this pre-season?
"They haven't smashed me, in terms of the normal pre-season," Gregson told the club's website.
"They've kind of worked me into it, with just going at 70, 80, 90 per cent, but I'm feeling really good … and hopefully I can just get on the park.
"I'm doing a lot more calf loading, just in terms of putting load through my foot, just to get it used to all that it's missed, but I'm not really sacrificing anything, which is the perfect thing."
Gregson, who played 20 of his 29 games in his 2015 debut season, started a carpentry course in his period out, as well as spending considerable time with Geelong's medical staff.
Teammate Quinton Narkle, who sustained a torn anterior cruciate ligament at training in June last year, was another confidant as they completed their respective rehabilitation programs.
"The physio team's so good here," he said.
"Damian Raper, from the start, was pretty big for me – he was always positive – and Dave Watson and Mark Young looked after me and I always had faith in them.
"Wearing (footy) boots again was pretty special for me. I didn't really think I was going to do it again any time soon, but to be able to do it is an amazing feeling."
The off-season departures of Steven Motlop (Port Adelaide) and Darcy Lang (Carlton) have created opportunity for Gregson, who already has a reputation for his forward-half pressure.
But the 175cm South Australian will be happy to play at any level, at least to start with.
"(My goal is) pretty much just to play as many games as possible, whether all of them are in the VFL or just a handful in the AFL or whatnot," Gregson said.
"But pretty much just to play as much football and have no issues with the foot."