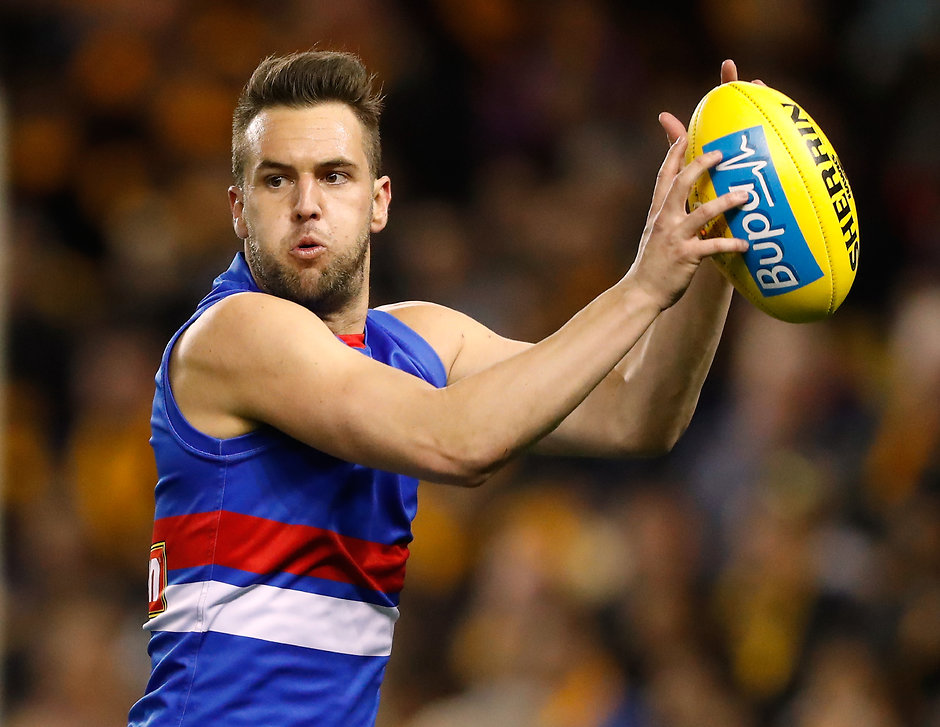 It's special to have great numbers on the track at this time of year and it makes our training a lot better
Matt Suckling
THE WESTERN Bulldogs have travelled to the Sunshine Coast to ramp up their pre-season training, with a lack of summer injuries building confidence at the Kennel.
The fallout from the Bulldogs 2016 flag saw skipper Easton Wood, veteran defender Dale Morris and key players including Tom Boyd, Jake Stringer and Caleb Daniel undergo post-season surgery.
Midfielder Mitch Wallis was also returning from a horrific broken leg, while tall forward Jack Redpath was on the path back from a knee reconstruction, leaving the Bulldogs decimated through their summer training.
This year the list has a much healthier look about it, with Lin Jong the only Bulldog ruled out for round one following a knee reconstruction in June, and defender Marcus Adams (foot) and ruckman Tim English (hip) well recovered from late-season surgery.
"It's special to have great numbers on the track at this time of year and it makes our training a lot better," defender Matt Suckling said from the Bulldogs training camp on Queensland's Sunshine Coast.
"Last year we didn't have many numbers on the track so it makes it a lot harder, but this year we've really got good numbers and it's going to make it interesting come selection time.
"I feel like our whole group is going really well at the moment. Obviously we're not playing against opposition and getting banged up every week, so you do feel like you're going really well."
The Bulldogs have replaced Richmond on the Sunshine Coast after the reigning premiers moved out on Friday following a gruelling six-day training camp of their own.
Suckling said training in the humidity was playing an important role in the team's preparation as they moved into more advanced training three weeks out from AFLX games.
"It was some pretty hard work, but it was nice to get into some more match-play stuff," Suckling said after Sunday's training session at Maroochydore Multisports Complex.
"This time of year, the training starts to change a bit as we head into games and I think you can see all the competitive juices come out.
"It's pretty hot, but that's why we come up here, to make it harder for ourselves and put a bit more toll on our body and really force us to have some real quality in our training.
"Playing finals is what you want to do and that's our aim at the moment, and we're really looking forward to getting into games and practice games and getting going again."