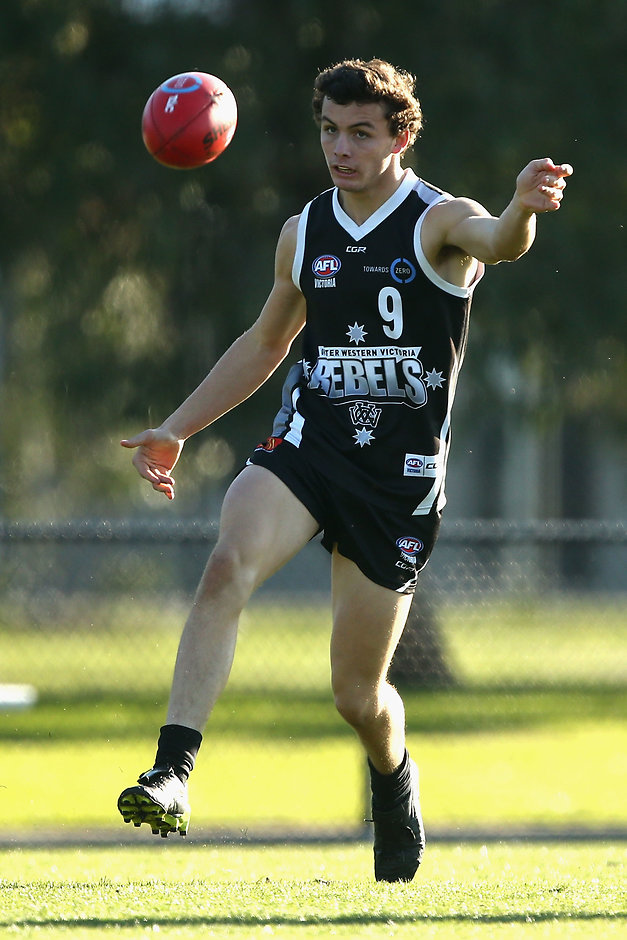 ROOKIE-listed Magpie Flynn Appleby was the footballer at the centre of an AFL probe that saw Collingwood whacked with a big fine last week.
The Magpies failed to notify the AFL that Appleby was training at their sister VFL club ahead of last year's drafts, but he would have been ineligible regardless.
AFL rules state that a player of any age who was invited to a draft combine – national, state or Rookie Me – cannot train with an AFL club or affiliated state-league team leading into the same year's draft.
Magpies fined $20K over ineligible player
Appleby tested at the Rookie Me Combine in October then trained with Collingwood for three weeks in November leading up to the draft.
The Magpies swooped on the 187cm defender, a cousin of professional golfer Stuart Appleby, with the sixth selection in the rookie draft.
A Collingwood spokesman told AFL.com.au that Appleby's training invitation was made with a view to him playing for the VFL Magpies next year.
At that stage, according to Collingwood, Appleby was not going to the Rookie Me Combine, but a late nomination from another Melbourne-based club saw the 19-year-old attend the combine.
The AFL fined Collingwood $20,000 – half of which was suspended until October 31 this year – for the indiscretion and factored in the mitigating circumstances in the penalty.
Adding intrigue to the story is AFL.com.au understands a rival club alerted the AFL that Appleby was training at the Holden Centre.
Sydney's recruiting team was among the keenest on Appleby, while North Melbourne was also interested.
AFL.com.au is not suggesting either of those clubs dobbed the Magpies in to the AFL.