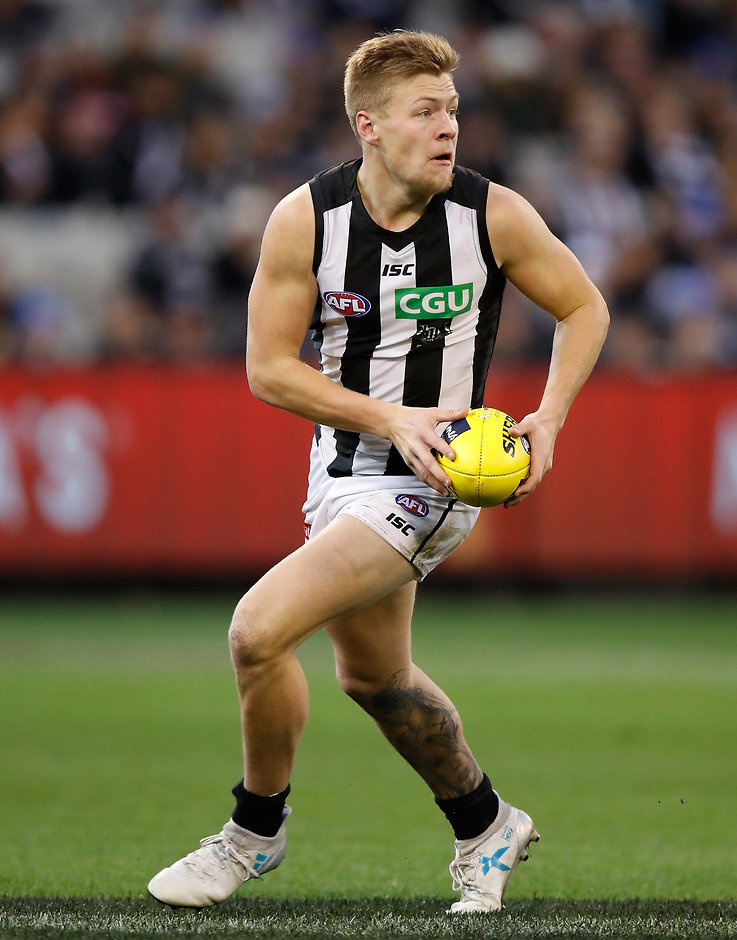 ERRANT Collingwood midfielder Jordan De Goey's manager has arrived at Collingwood's headquarters to discuss what club penalty the 21-year-old will face after losing his licence for drink-driving.
Ben Niall is expected to be with his client for a series of meetings, which could take several hours.
De Goey did not join his teammates on the field for training on Monday, which began around 9.30am.
Meanwhile, Magpies president Eddie McGuire says De Goey's drink-driving offence amounts to "unacceptable behaviour".
However, he cautioned against overreaction after the incident.
De Goey recorded a blood alcohol reading of 0.095 at a random breath testing station in Port Melbourne on Saturday night, despite being a P-plater who is required to have no alcohol in his system when driving.
De Goey's licence was immediately suspended and he has been disqualified from obtaining a licence for the next six months.
"That's unacceptable behaviour by anybody," McGuire told Triple M on Monday morning.
"You've got to be careful with these things not to overreact, but at the same time get the right result for society, for our club, for everybody associated (with it) and for Jordan."
De Goey's offence follows an incident on the eve of last season when he suffered a broken hand in a bar fight.
The midfielder initially told the club he had sustained his injury while playing with his dog, but when the truth emerged Collingwood fined him $5000 and suspended him for three weeks.
McGuire conceded De Goey's pattern of indiscretions was concerning, but was hopeful he could turn things around.
"Clearly you do (have concerns). It's like when your kid comes home and they've done something and you go, 'Hang on, what's going on?'. So we'll talk to him," McGuire said.
"Look, Jordie's got a great family and we hope he gets himself right and gets the absolute potential out of his career."
The No.5 pick in 2014's AFL NAB Draft, De Goey is due to come out of contract at the end of this season.