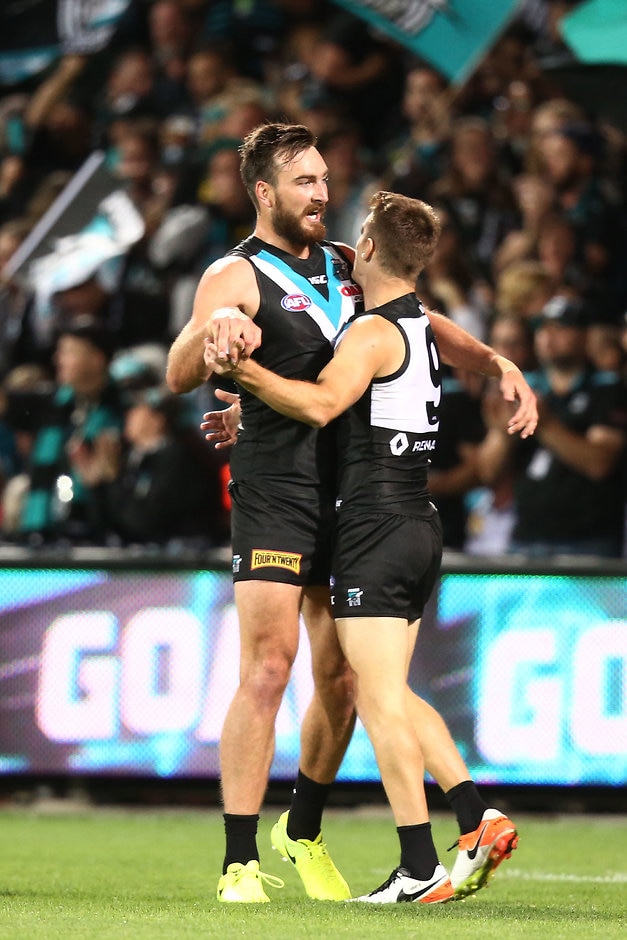 I don't even know what the system is, what the rules are, what you can and can't do — no one does
Charlie Dixon
WHILE Robbie Gray was appearing at the AFL Tribunal by video link to unsuccessfully fight his one-match ban for a bump on Jeremy McGovern, the Power midfielder's teammate Charlie Dixon was teeing off on Adelaide radio.
"It wasn't malice, it wasn't anything – it was just an accident," Dixon told Triple M Adelaide.
"What's a player supposed to do? They're both sort of going at the ball and the ball's bounced up.
"I was sitting on the bench and looking at it, it looks like Robbie's tried to take the ball and his arms didn't raise or anything like that.
"I don't even know what the system is, what the rules are, what you can and can't do — no one does.
"To be honest, I don't think it was anything. "
Dixon went on to passionately declare the rules around bumping remained unclear.
"We don't know where we stand with it either," he said.
"I get that annoyed with it.
"It's a contact sport, we play a contact sport — you've got to realise that, and s--t happens."
Gray will miss Port Adelaide's round one clash with Fremantle after the Tribunal declined to overturn with his suspension. Port Adelaide loses $10,000 for its unsuccessful challenge.
Gray remains eligible for the Brownlow Medal and can still play in Port Adelaide's remaining JLT Series match against Adelaide at Alberton Oval on March 10.