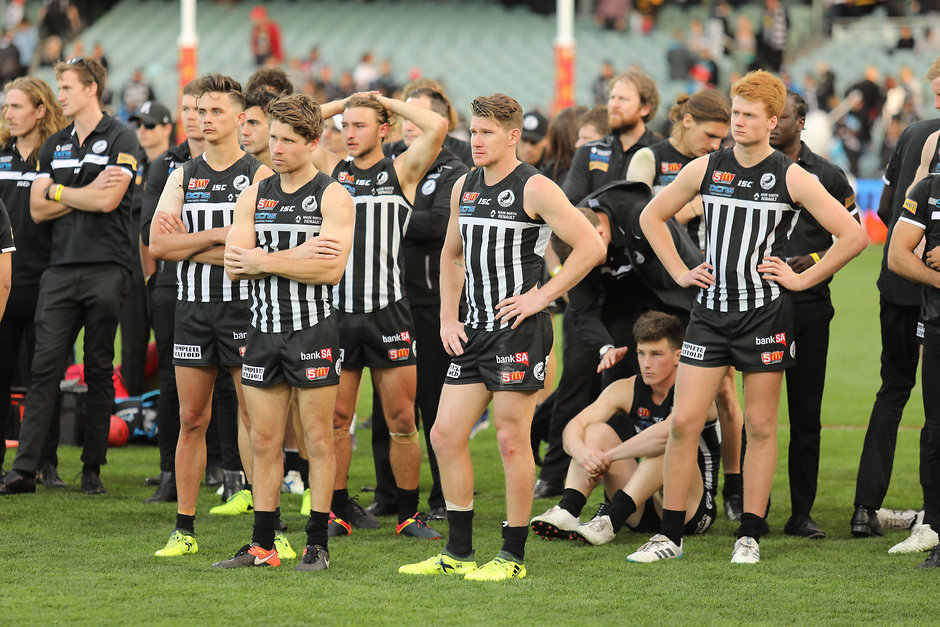 We would be opposed to disruption to teams during the season
SANFL football manager Adam Kelly
STATE Leagues that would stand to lose their best players have expressed wariness about a mid-season draft period after the concept was raised by an AFL working party last week.
The AFL is yet to hold discussions with state leagues like the SANFL and WAFL about the concept of a mid-season draft, with the idea ruled out for introduction in 2018.
But there is growing support among list managers and coaches for mid-season drafting and trading as a way to help struggling clubs build their lists quicker.
"There's a lot of restrictions for us, compared to overseas and it's very hard to build a list quickly," one list boss told AFL.com.au.
The majority of last week's meeting of club and AFL officials was spent discussing ways to introduce trading of picks and players at the NAB AFL Draft.
It is understood there was a brief discussion late in the meeting about the idea of a mid-season draft, with club officials quizzed on whether there was an appetite for the concept.
A number of list managers are in favour of opening both a mid-season draft and trade period, while others are wary and would like only a trade period halfway through the season.
The consequences for state leagues are significant and SANFL general manager of football Adam Kelly said the league would be concerned with changes that result in "the disruption of SANFL club lists during the season".
"There is a great deal of investment in resource, time and energy by volunteers, members, players, coaches and personnel that goes into building team lists and positioning for success," Kelly said in a statement.
"While SANFL clubs are invested in both on-field success, as well as providing players with a pathway to the AFL, we would be opposed to disruption to teams during the season."
Given the early stage of mid-season draft discussions, AFL clubs and state leagues have not been briefed or approached for feedback on potential changes.
An AFL spokesperson confirmed the player movement advisory group "has had an internal discussion at one of their meetings on a range of matters relating to player movement/list structure, which included this topic".
A WA Football Commission spokesperson told AFL.com.au the WAFL's governing body had "an important responsibility to achieve talent development outcomes while also upholding the integrity of the West Australian Football League".
"If this is a concept that is being explored, we look forward to gaining a clearer understanding of what it involves and possible implications for the West Australian Football League," the spokesperson said.
Sources with knowledge of last week's working group meeting said questions were asked about player contracting and salary cap issues if a mid-season draft was introduced.
Another hurdle identified for clubs that do participate is the conditioning of state league players, who could be exposed without an AFL pre-season.
Richmond coach Damien Hardwick has been a vocal advocate for mid-season player movement, telling AFL.com.au last month that the current structure was "behind the times" and "farcical".
"I don't understand what we have to do to give a guy that's playing fantastic footy in the VFL, or wherever it may be, an opportunity through the year if we have significant injuries," Hardwick said.