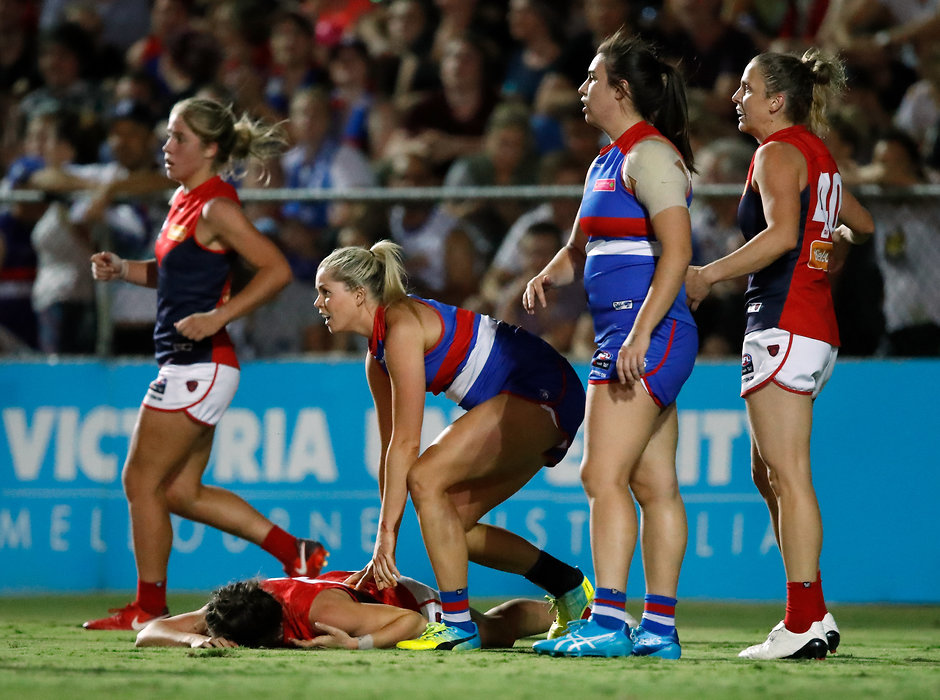 WESTERN Bulldogs skipper Katie Brennan will head to the Tribunal in a bid to overturn the one-game ban that would rule her out of Saturday's NAB AFL Women's Grand Final.
The Tribunal will sit from 5.30pm on Tuesday night.
Brennan was offered a one-match ban for rough conduct against Melbourne's Harriet Cordner after applying a sling tackle on the defender, where her arms were pinned and her head hit the ground. Cordner was paid a free kick and was able to take it.
The tackle on Cordner was assessed as careless conduct with low impact to the head.
Brennan flagged the Tribunal fight when she spoke on Monday, before match review officer Michael Christian handed out the suspension.
"I guess we would potentially try to challenge it because we have nothing to lose, in a way, to try and get back out there," she said.
"It was an accident and I apologised to Harriet."
On what it would mean to miss the Grand Final, Brennan said: "It would be absolutely devastating. What's done is done. On review, it was a really heated contest and [there were] an enormous amount of tackles out there. It was our game plan to apply a lot of pressure and it's what we pride ourselves on as forwards.
"It's something I can't control so I just prepare and get around the girls and treat the rest of the day as normal."