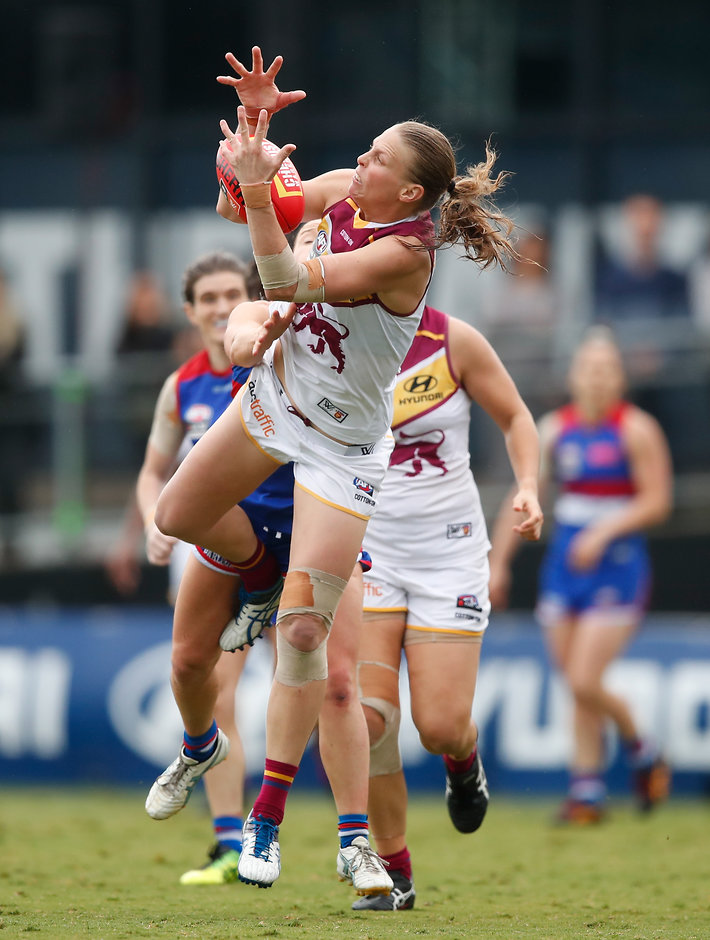 DEFENDER Kate Lutkins has capped a brilliant NAB AFL Women's season, being named Brisbane's best and fairest on Thursday night.
Lutkins, who was named an All Australian earlier in the week, edged out midfielders Jamie Stanton and Ally Anderson for the club's top award.
It's been a massive week for the 29-year-old, who was the Lions' best player in their narrow Grand Final loss on Saturday with 21 disposals and six marks, being beaten by Western Bulldog Monique Conti for best on ground honours.
Lutkins told AFL.com.au she was "extremely honoured" to win the award and put her remarkable season down to simply getting fitter.
"From my fitness came better ball skills and being able to perform under fatigue," Lutkins said.
"Everything stepped up to that next level because of my fitness."
The leading intercept player in the competition, Lutkins said there was still plenty of room to improve.
"There's no such thing as perfect," she said.
"You can always develop different skills, your fitness, your left foot, in and under, there's always something you can be developing."
Lions coach Craig Starcevich said Lutkins' inclusion into the leadership group this season had a tremendous impact.
"They recognised her qualities on and off the field," he said.
"Kate had more responsibility this year after Sam Virgo's (ACL) injury and Tahlia Randall being moved to ruck. She stepped up to the plate and read the play really well each game.
"She has an incredible appetite for hard work and putting herself in danger, which her teammates admire."
Lutkins finished with 123 votes, from Stanton (108), Anderson (101) and fellow All Australians Jess Wuetschner (98) and Sabrina Frederick-Traub (95).
Lutkins also won the players' player award, while Anderson took out the "most relentless" gong and Carlton recruit Nat Exon the "most competitive" award.