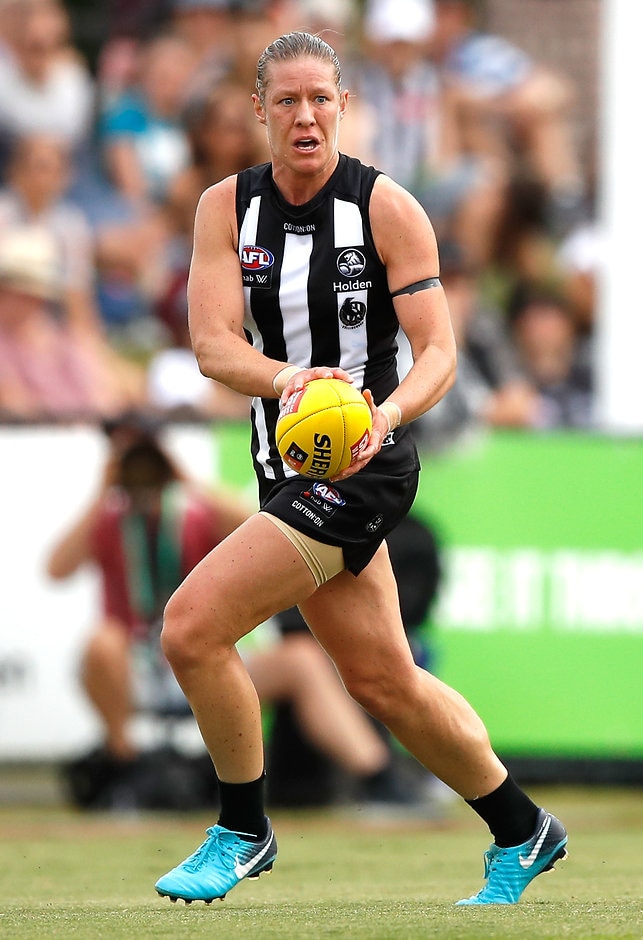 I'm so proud of what I have been able to achieve during my time at Collingwood
Meg Hutchins
VETERAN Meg Hutchins will not be offered an AFLW contract by Collingwood next season.
The 36-year-old, who has agreed to join Hawthorn's VFLW team, will also leave her job with the Magpies on Friday. She was the club's AFLW football operations manager in 2017 and this year worked in development as part of the club's Next Generation Academy.
Hutchins played 12 of 14 matches over the past two years and had a key role in establishing the club's women's programs.

Behind AFLW 2018 curtain: One woman's story of an amazing season
"I'm so proud of what I have been able to achieve during my time at Collingwood, and more importantly, how the league has developed during this time," she said.
"The club embraced me from day one and I'll be forever grateful to have been an inaugural member of their AFLW squad.
"It's always hard to move on from a team when you have such fond memories, but I'm thrilled with the opportunity to continue my career with Hawthorn."
Hawthorn continues to build its VFLW team stocks, having also recently signed Adelaide forward Sarah Perkins.