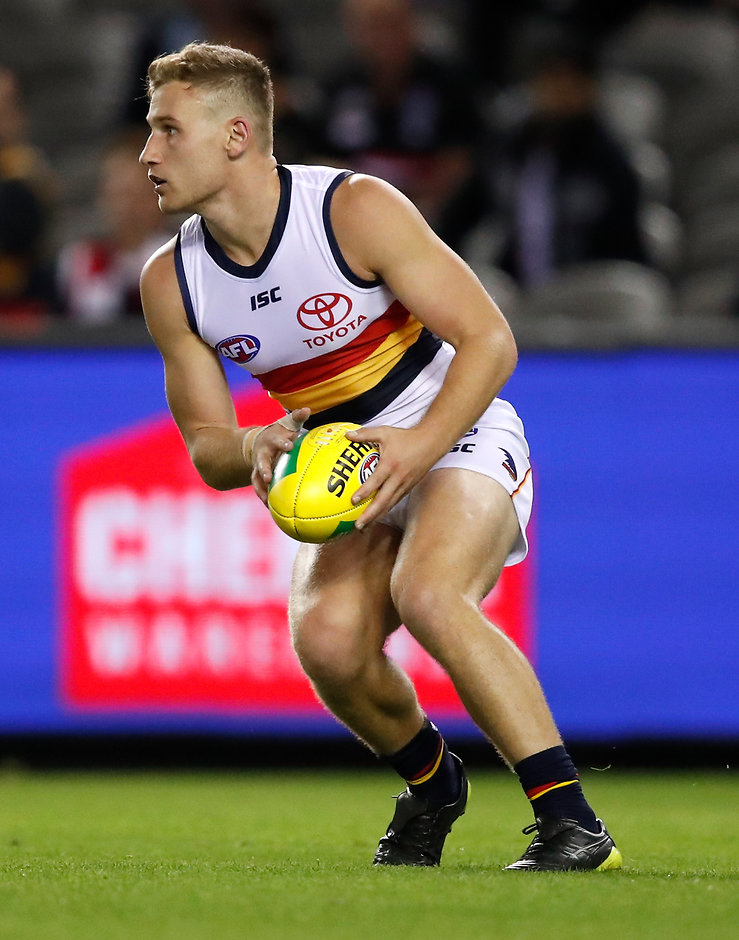 If it does happen, then I've got to be ready for it
Rory Laird
ADELAIDE defender Rory Laird expects opposition teams to start putting work into him to negate his influence.
Laird is averaging 38 possessions per game through the opening three rounds, generating plenty of attack out of the Crows' backline.
Apart from Reece Conca in the third quarter of the Crows' round two win against Richmond, Laird has yet to get a defensive forward sitting by his side.
"It's sort of been discussed a little bit that maybe I can start getting someone come closer to me," Laird said.
"It happened a little bit in the Richmond game.
"That's just footy, some teams do it, some teams don't.
"If it does happen, then I've got to be ready for it."
The 2017 All Australian said he wouldn't alter his game too much if Collingwood decides to pay close attention to him in Friday night's clash at Adelaide Oval.
"I still have to defend my man and make sure I beat him," Laird said.
"Once the ball gets back to our team, I'll work and try and get involved in the offence.
"Nothing too much changes.
"It's nice to start the year off finding a bit of ball in the back half, but it's more important we got the win on the weekend to get a bit of our form back after the first-round hiccup."
The Crows booted 10 goals to four in the second half to easily account for St Kilda by 49 points at Etihad Stadium on Saturday night.
It was the Crows' second game at the ground in the first three weeks of the season.
"I'm pretty sore, and I think a few of the other blokes are, too," he said.
"The first game is always tough no matter where you play, but Etihad is renowned for being a bit harder deck and on the weekend, there were a few sore bodies.
"We're pretty tight with our recovery and we'll make sure we're right to go Friday night."
Last year's runners-up have rebounded from their round one loss to Essendon with back-to-back victories.
"With two wins and one loss, I think we're in a really good spot," Laird said.
"We've had a few injuries to start the year off, but there's a lot of guys who have played their role really well.
"It just shows, when we have a team performance like that on the weekend, we play a really exciting brand of footy."