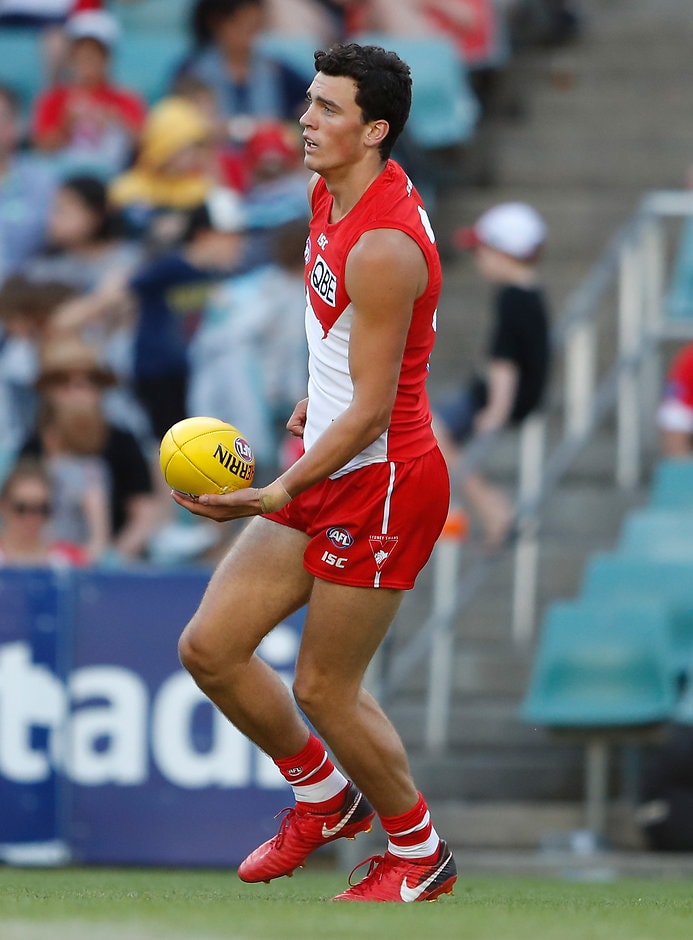 HAWTHORN and Sydney have named unchanged teams ahead of their clash at the MCG on Friday night, when both sides will be tested by inclement conditions in Melbourne.
The Hawks have named a starting bench of Blake Hardwick, Liam Shiels, Will Langford and Harry Morrison, while Jarrad McVeigh, Dean Towers, Ben Ronke and Daniel Robinson will start on the pine for Sydney.
The Swans will be without Lance Franklin for the second consecutive second week, with the former Hawk sidelined with a bruised heel.
Ground staff put a large cover around the MCG's centre circle ahead of the game after Melbourne was lashed with constant rain on Friday.
The cover was removed at 6pm ahead of the first bounce at 7.50pm, but there was no let-up in the rain or bitterly cold conditions at the ground.
The fourth-placed Hawthorn take a 5-2 record into Friday night's game, while the Swans are eighth with a 4-3 record.
FOLLOW IT LIVE: Hawks v Swans
Hawthorn v Sydney at the MCG, 7.50pm AEST
NO LATE CHANGES
FINAL INTERCHANGES
Hawthorn: Blake Hardwick, Liam Shiels, Will Langford, Harry Morrison
Sydney: Jarrad McVeigh, Dean Towers, Ben Ronke, Dan Robinson